This post may contain affiliate links which may give us a commission at no additional cost to you. As an Amazon Associate we earn from qualifying purchases.
Remember your first blog comment? What about the first time someone who wasn't your family member or best friend shared one of your blog posts on social media? All of those small steps towards growing your blog were big moments.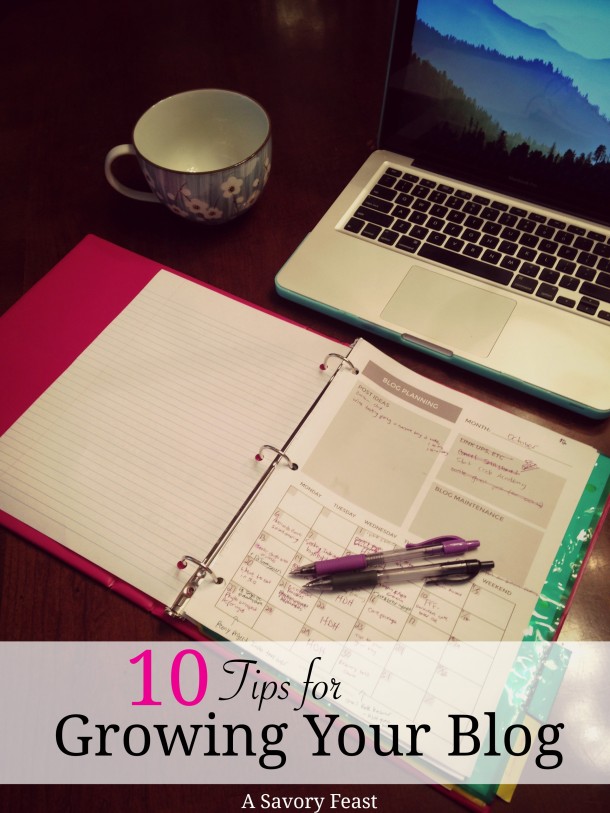 10 Tips for Growing Your Blog
Next month A Savory Feast will be celebrating it's first anniversary! What started out as a fun hobby turned into a passion and now, a part of my career. I've seen so much growth and success in this first year, and can't wait to see where it takes me in the coming years.
I often get questions from new bloggers or friends about how to start a blog, how I grew my blog so quickly, and how I make money blogging. Today I'm going to be sharing my 10 tips for growing your blog.
What does it take to be successful in the blogging world? First and foremost, it takes work. Lots and lots of hard work. If anyone tells you that blogging is easy, they haven't tried it! It takes hours of coming up with ideas, writing posts, answering emails, promoting your posts on social media, and so much more.
Read the Full Post Here: 10 Tips for Growing Your Blog