This post may contain affiliate links which may give us a commission at no additional cost to you. As an Amazon Associate we earn from qualifying purchases.
It's not enough to write great blog posts- you also have to promote blog posts. With the help of social media outlets like Facebook and Twitter and some other fabulous hints, you'll be a self-promotion machine in no time, getting the word out to your regular readers and new readers alike. Read along to find out this blogger's 10 must-dos for successful post promotion!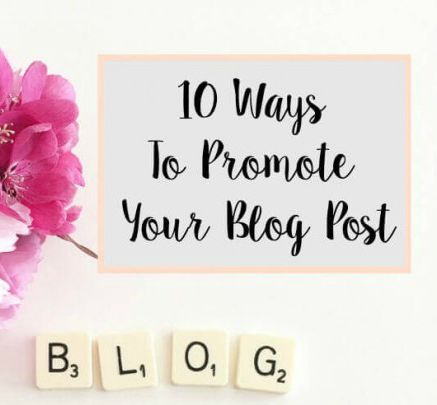 10 Ways To Promote Blog Posts
Let's say you just wrote a great blog post, you are checking the spelling, preview it 100 times… but then what?
Unfortunately many bloggers are afraid or not aware of the fact that simply publishing a blog post is not enough. You need to put it out there for any potential new reader to see your fantastic new post! I just gathered my top 10 tips how I promote my blog posts once they are published, which helped me grow my readership.
Read the full post here: 10 Ways To Promote Your Blog Post