This post may contain affiliate links which may give us a commission at no additional cost to you. As an Amazon Associate we earn from qualifying purchases.
There are two things that might be missing from your blog posts. Without these two things you could be missing out on new readers and even money. This blogger shares a bit about these two things, what's so important about them, and how you can change your posts by simply reframing your brainstorming process to include these things from the get go!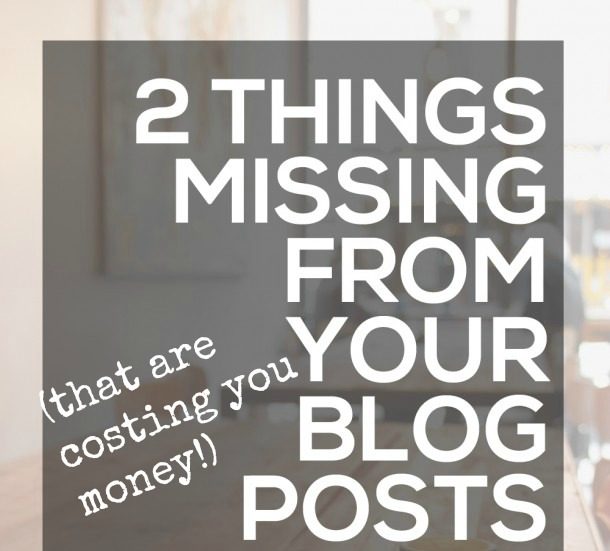 2 Things Missing From Your Blog Posts (That are Costing You Money)
Want to get more readers AND make money from your blog? Your blog posts must contain these two things in order to be a success!
Read the full post here: 2 Things Missing From Your Blog Posts (That are Costing You Money)