This post may contain affiliate links which may give us a commission at no additional cost to you. As an Amazon Associate we earn from qualifying purchases.
Blog post ideas for foodies can be found anywhere and everywhere- thumbing through a magazine, making a last-minute substitution at dinner time, or tasting something delicious at a restaurant. Sometimes that inspiration flows like a hot lava cake and other times it can't be found even when you're looking for it. This blogger has compiled a list of over twenty-five blog post ideas for you!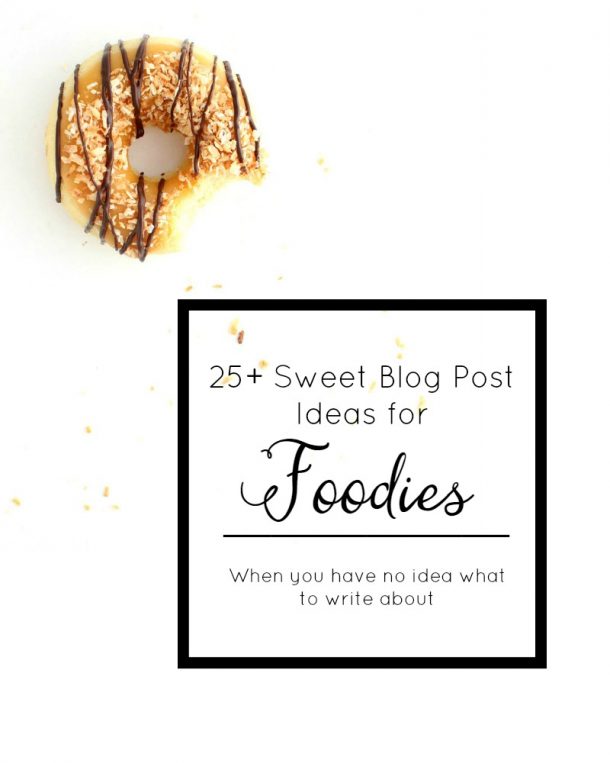 25+ Blog Post Ideas for Foodies
Sometimes, no matter how much you love what you blog, it can be difficult to come up with new material. But for all you fantastic foodies out there, here are over 25 ideas to inspire your next post and get those creative juices going!
Read the full post here: 25+ Blog Post Ideas for Foodies