This post may contain affiliate links which may give us a commission at no additional cost to you. As an Amazon Associate we earn from qualifying purchases.
Do you know how to use Periscope? It's okay! Periscope is only 5 months old, so it's fairly new- almost everyone is in the learning-how-to-use-it camp. This blogger has compiled a list of 25 handy tips for navigating around and through Periscope and using it to its full potential for your blog!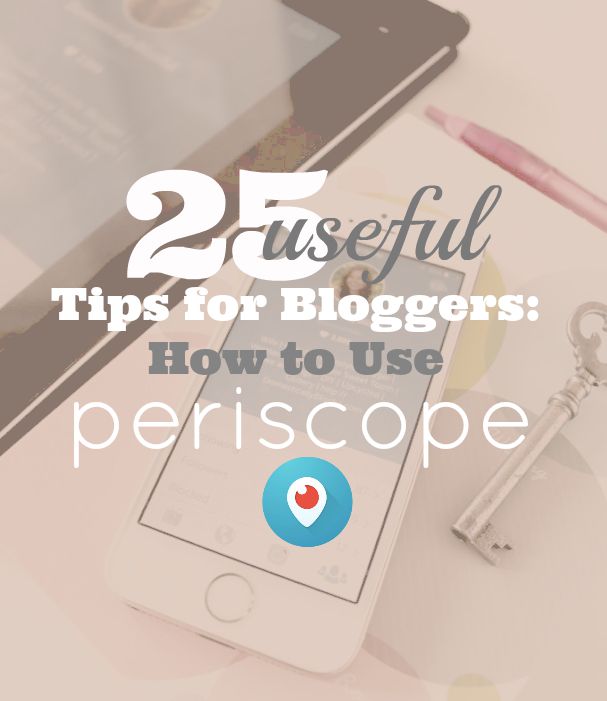 25 Useful Tips for Bloggers: How to Use Periscope
Although Periscope is new it is quickly growing & becoming a very useful source for bloggers & a wonderful way for them to grow their following. Here are 25 Useful Tips for Bloggers on How to Use Periscope with some very specific tips for bloggers.
Read the full post here: 25 Useful Tips for Bloggers: How to Use Periscope