This post may contain affiliate links which may give us a commission at no additional cost to you. As an Amazon Associate we earn from qualifying purchases.
Do you know what affects rank in a Pinterest search?  Google indexes Pinterest results, so a good ranking on Pinterest translates well to Google's ranking. There are three important elements to keep in mind and get ready because this blogger will tell you all about them.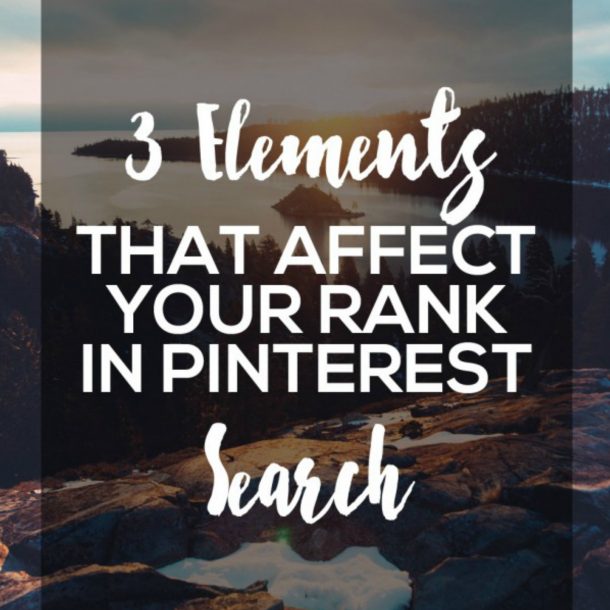 3 Elements That Affect Your Rank in Pinterest Search
Being found in Pinterest means more than constantly tweaking your images. Here, I talk about the three major elements that are affecting your ranking in Pinterest, and how to optimize all of them.
Read the full post here: 3 Elements That Affect Your Rank in Pinterest Search