This post may contain affiliate links which may give us a commission at no additional cost to you. As an Amazon Associate we earn from qualifying purchases.
Do you have a love/hate relationship with Facebook? Many bloggers do. You want to use it to promote your blog and connect with your readers, but Facebook doesn't make it easy. Here are some tips that will help you get better results.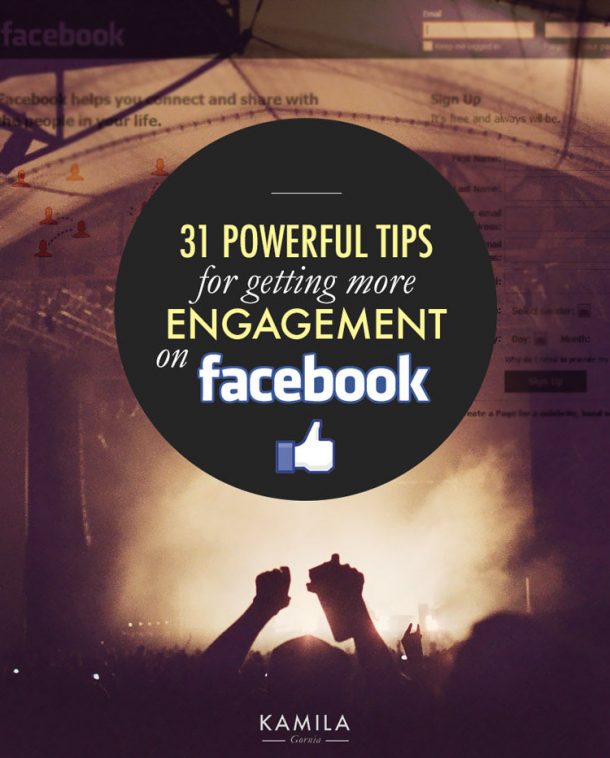 Increase Your Facebook Engagement
Facebook, oh we love it, don't we?
The sad thing about Facebook is that, contrary to what we might think, it's not free. Especially not today – with its organic reach being at an all-time low. The only way to really get your message out there is by paying.
So then what's the point of even focusing on getting engagement on your FB page, you might ask?
Facebook is still important in today's social media sphere, and these tips will help you.
Read the Full Post Here: 31 Powerful Tips for Getting More Facebook Engagement