This post may contain affiliate links which may give us a commission at no additional cost to you. As an Amazon Associate we earn from qualifying purchases.
Would you like to increase your Pinterest traffic? What if you could start increasing your Pinterest traffic RIGHT NOW? You can make Pinterest work hard for you and your blog by following a few quick tips and signing up for a couple of inexpensive (or even FREE!) services. Here are 35 easy ways to make the most of your boards!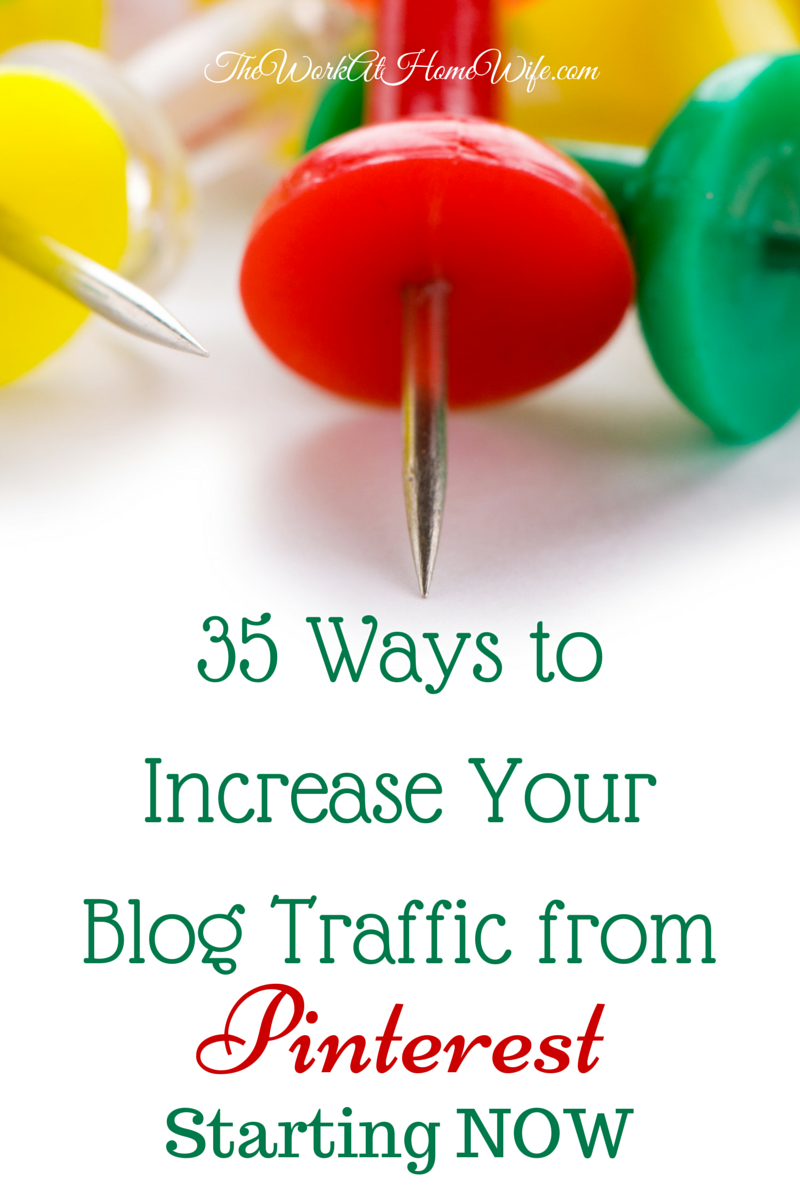 35 Ways to Increase Your Pinterest Traffic Starting Now
Pinterest, like every other social marketing platform, isn't about hitting the lottery. It's about strategy. It's about finding what works and doing it ritualistically for as long as it works.
Read the full post here:35 Ways to Increase Your Pinterest Traffic Starting Now