This post may contain affiliate links which may give us a commission at no additional cost to you. As an Amazon Associate we earn from qualifying purchases.
Let's talk about a topic that is probably relevant for all of us: avoiding blogging burnout. Sometimes you can feel like you are just tired of blogging and need a break. We've probably all been there and it's not fun. So today I'm sharing four tips to help you keep your blog fun this year.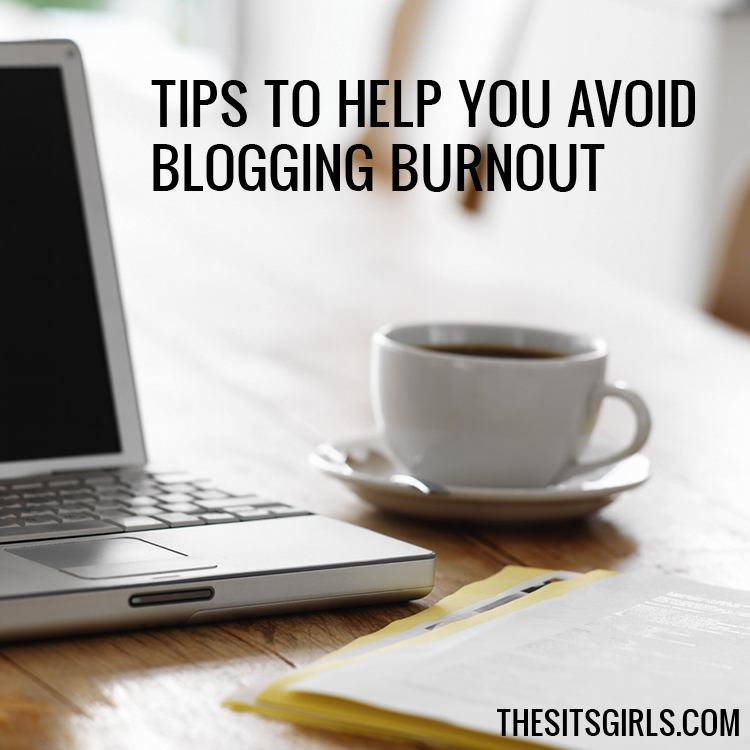 Avoiding Blogging Burnout
1. Get organized
Getting yourself into a blogging rhythm, and figuring out some semblance of a schedule that works for you, can be very helpful in avoiding burnout. Personally, I like to spend a bit of time on my blog each day, but I plan ahead so that if that's not possible, I'm not feeling pressured or scrambling around to post.
I use CoSchedule to plan my posts out and schedule them to go out on social media, which helps tremendously. Generally, I have a rough idea of what I'm going to post each day and when I can, I write posts in advance. That doesn't always happen, but keeping a list of ideas is also very helpful. I keep a list of ideas on my desk and also on my phone.
2. Get balance
You should never feel like you have to post or have to do anything in regards for blogging. I hate seeing people apologizing for "being a bad blogger" – in my mind, a bad blogger is one who just spits out junk because they feel like they have to publish. If you normally post 3 days a week, and you miss a day, that's okay. If you normally post 5 days a week, and you miss a day, that's okay. Really. It's okay!
About a month ago, I was just drowning in work and life and didn't have a post lined up for one day. So…I just didn't post. I scheduled some old posts to go out on social media and moved on with my life and my day. The world didn't stop turning, and everything was fine. You have a life outside of the computer – don't ignore it!
3. Get happy
Blogging should be fun. If you aren't having fun, figure out why, and what you can do to change that. I love writing, and I love reading, and I love running. Blogging allows me to combine my interests, and I love that.
If I felt like blogging wasn't fun, I'd stop. Period.
4. Get real
People gravitate towards honesty. If you are struggling with something blogging related, maybe that means you should blog about it. Chances are others are struggling with it as well. Generally, when I learn something new (blogging related) or find a great new recipe, it ends up on the blog. This post was inspired because I thought about how much I enjoy blogging and don't suffer from burnout, but I know others that do. Being honest when you are struggling can make a frustrating situation suddenly refreshing, because you are sharing it with others.
How do you go about avoiding blogging burnout?
Author Bio: Courtney
I'm Courtney and I blog at Eat Pray Run DC – I'm passionate about food, running, Jesus, my husband, my dog, and bacon. Not necessarily in that order.
Keep Reading
Looking for more help with motivation and blogging? Here are a few posts you'll find helpful: