This post may contain affiliate links which may give us a commission at no additional cost to you. As an Amazon Associate we earn from qualifying purchases.
Images catch the eye more efficiently than text, so it's time to create stunning visuals! Where do you find images to edit? Where can you edit them? This blogger has collected over 40 of her favorite tools and resources and is sharing them with you!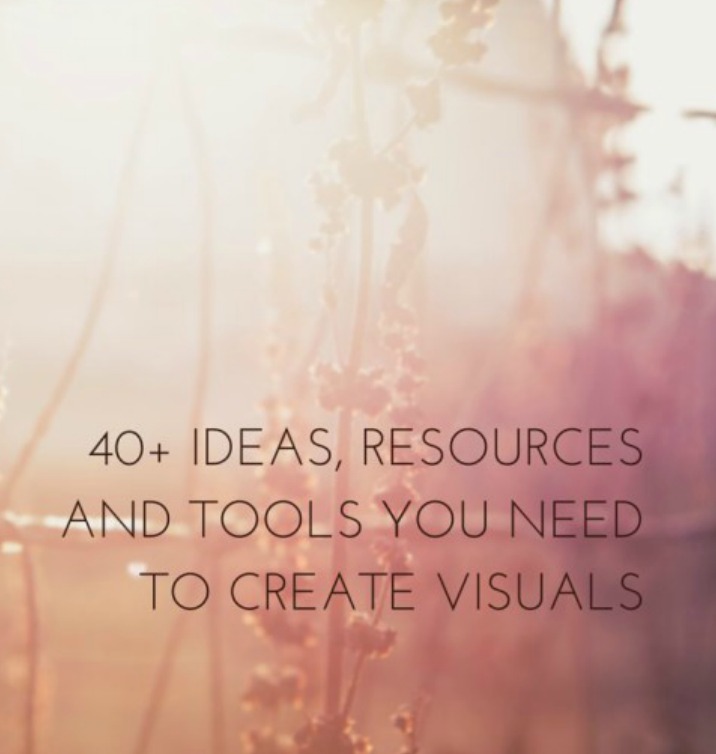 40+ Resources and Tools You Need to Create Stunning Visuals
For reasons that can be scientifically explained, images draw attention more than plain text. Studies say that over 90% of the information that reaches the brain is visual and that kind of information is processed sixty thousand times faster than text.
Blog posts are more appealing and readable if they have images. Moreover visual content is engaging and performs better than other type of social updates. Thus visual content is a central component of content marketing.
To make my posts visual I use several tools, which I listed for you. You'll find out where to find free quality images and which web and mobile apps to use to edit them.
Read the full post here: 40+ RESOURCES AND TOOLS YOU NEED TO CREATE STUNNING VISUALS