This post may contain affiliate links which may give us a commission at no additional cost to you. As an Amazon Associate we earn from qualifying purchases.
In my experience as a pet lifestyle blogger, as well as working as a Virtual Assistant for bloggers, I've come to appreciate all the little things that can save me time, money, and heartache in the blogosphere. Any little blogging tips and tutorials or tricks that optimize my time on the computer means less work, less stress, and more time to enjoy life with my family and friends.
I know, however, that many of you are struggling to find a proper work-life balance. Every week I talk to frazzled bloggers who feel like they're being pulled in a dozen different directions, trying to stay afloat in their online life while maintaining some semblance of a normal offline existence, and often they feel like they're failing at both. That's no good, because blogging should be fun! No one should be unhappy and stressed out about it.
That's why I asked a few of my favorite pet blogging friends for their input. What tips did they offer? Well, they had a lot of great ideas but I managed to narrow it down to 5 blogging tips to make your online life easier, so that you can get back to loving your blog again.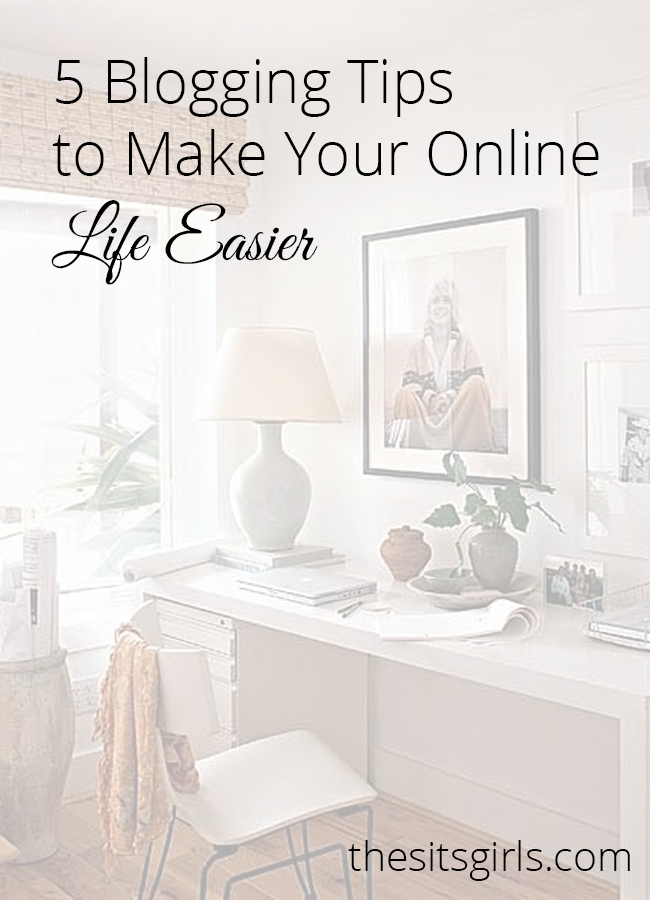 5 Blogging Tips To Make Your Online Life Easier
Install and use the WordPress editorial calendar plugin! It lets you easily save drafts and change publish dates with its simple click-and-drag functionality. With a single glance, it is so simple to see what you've got planned for months at a time. Jessica from You Did What Your Wiener, a blog about two adventurous Dachshunds, says, "This single plugin has saved me hours and hours over the life of my blogging career. It's a definite must-have."
Use a high-quality theme for your blog. Sandra from Dolly the Doxie recommends using "a good theme, a responsive theme that adjusts to the size of device it's being viewed on," and Jen from Puppy Leaks adds, "When I finally made the move to the Genesis framework, all the customizations I wanted to make became so easy. There's a great Genesis community out there that can help with all of your questions, and so many Genesis-specific plugins that simplify things for newbies like me. It's saved me so much time and frustration being able to change things on my site with ease."
Elizabeth from The Chronicles of Cardigan suggests that you,"Find a good online photo editor, like PicMonkey, and bookmark it for easy access (or even download the extension). PicMonkey has so many uses beyond just editing photos, like creating pinnable images for Pinterest, resizing photos for Facebook updates or Instagram posts, even creating collages." And what's best? It's free.
Be yourself and share your story.  Be true to who you are and realize that the world is a more interesting place because we're all unique. Jody from Bark & Swagger reminds us not to be swayed by things outside your chosen niche. "Stick with and develop what you're passionate about, what people come to expect to find on your blog," she says. Some might even call that building your brand.
Turn your computer off. From time to time, it's necessary to set it all aside and get a new perspective. Unplug. Give yourself some downtime. The truth is, your blog will be a lot more interesting to your readers if you occasionally give yourself a break and go live your life. Have fun, relax, and live a little. You'll have all sorts of things to write about when you get back online later.
These are just a few tips for making your online life a little bit easier and whole lot more enjoyable. What tip would you like to share?