This post may contain affiliate links which may give us a commission at no additional cost to you. As an Amazon Associate we earn from qualifying purchases.
Content sharing is a great way to expand your readership, you just have to put yourself out there, make some connections and share, share, SHARE! Where are the best places to forge these connections and share your blog posts so that people will see? This blogger shares some tried and true strategies for successful content sharing.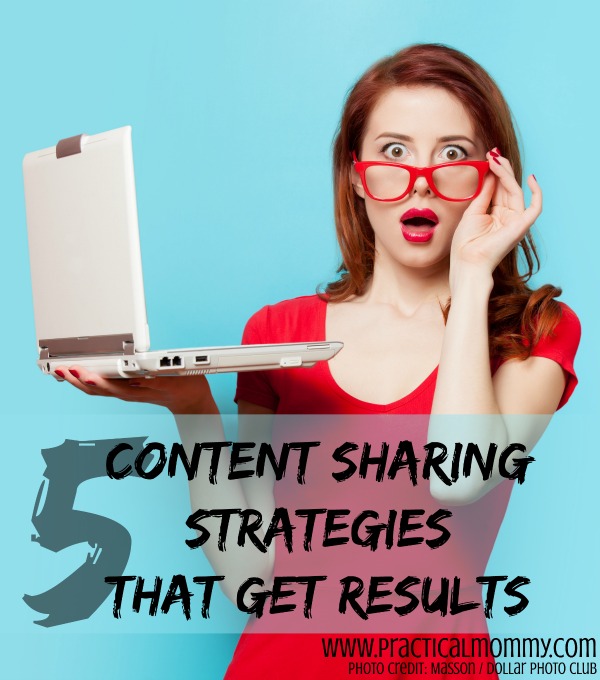 5 Content Sharing Strategies That Get Results
Blogging can be a lonely business. You write your heart and soul into a 500-1000 word post and hit Publish. And then…nothing. Only a handful of your regular visitors see this fabulous post that you think is pure gold.
What you need to do is get your work "out there" so new readers can find your work and love it and read your blog every day. You want to grow your readership, your email subscribers and ultimately your income.
What you need is a big blogger to share your post with their readers. I have read a lot of stories from successful bloggers and the thing that increased their readership the most was having someone else share their work with their larger audience.
Here are 5 easy content sharing strategies that really work.
Read the full post here: 5 Content Sharing Strategies That Get Results