This post may contain affiliate links which may give us a commission at no additional cost to you. As an Amazon Associate we earn from qualifying purchases.
There are some great apps that can help you edit your photos for Instagram. While photo apps can be a dime a dozen, these apps stand out as great for photo editing and especially great for getting a photo Instagram-ready. Get ready because this blogger shares the inside scoop on the best, least expensive photo editing apps.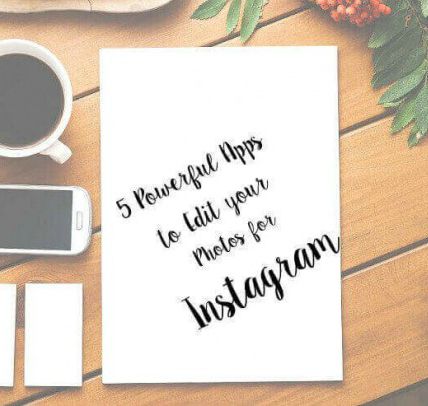 5 Powerful Apps to Edit your Photos for Instagram
The most important thing to grow audience on Instagram is high quality, nice photos! Some smart, powerful photo apps and you are ready, you don't have to spend a fortune! Here are 5 apps to get your photos Instagram ready!
Read the full post here: 5 Powerful Apps to Edit your Photos for Instagram