This post may contain affiliate links which may give us a commission at no additional cost to you. As an Amazon Associate we earn from qualifying purchases.
What are the tools you wish you had when you started blogging? Having the right arsenal of tools makes any job easier and blogging is no exception. This blogger has narrowed her list down to the five things she wishes she had when she was getting started and she's going to share that list with you!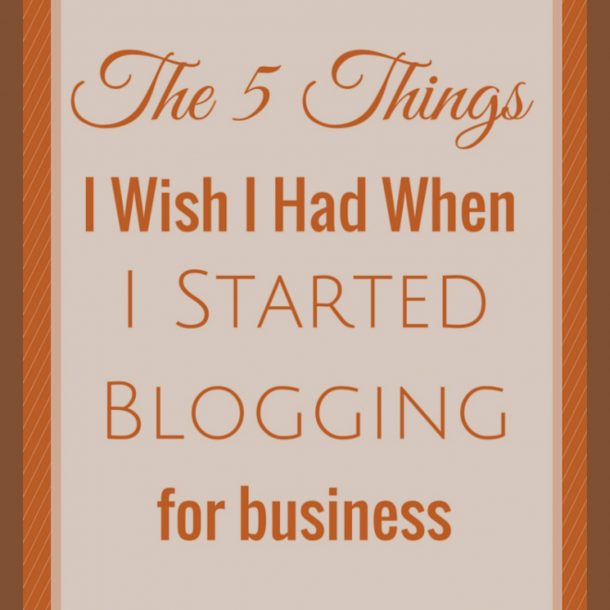 The 5 Things I Wish I Had When I Started Blogging For Business
It can't be said enough that blogging is hard. And even if you have a niche or a tribe, they can't replace the experience that comes from seasoned bloggers. That's why I created this list of the top 5 things I wish I had when I first got started as a blogger.
Read the full post here: The 5 Things I Wish I Had When I Started Blogging For Business