This post may contain affiliate links which may give us a commission at no additional cost to you. As an Amazon Associate we earn from qualifying purchases.
Once upon a time ago, I was a new blogger, completely wet behind the ears. Back then, I honestly didn't know the fine details that comprised what being a blogger meant or entailed.
I always loved to write, and when I first started, I thought it was all about the writing and the writing only. Don't get me wrong, writing is still a huge part of it. You should definitely know the written language and grammar thoroughly. But as much as I did love to write, I never could have imagined what kind of joy that writing online on my very own blog could bring me. Nor could I imagine what frustrations and pitfalls may await me.
I truly wish that I had a manual to dispense years worth of wisdom of what was to come, or a crystal ball even. I hope that I can pay it forward with these tips for new bloggers as I share some of the lessons I have learned over the the last few years of blogging.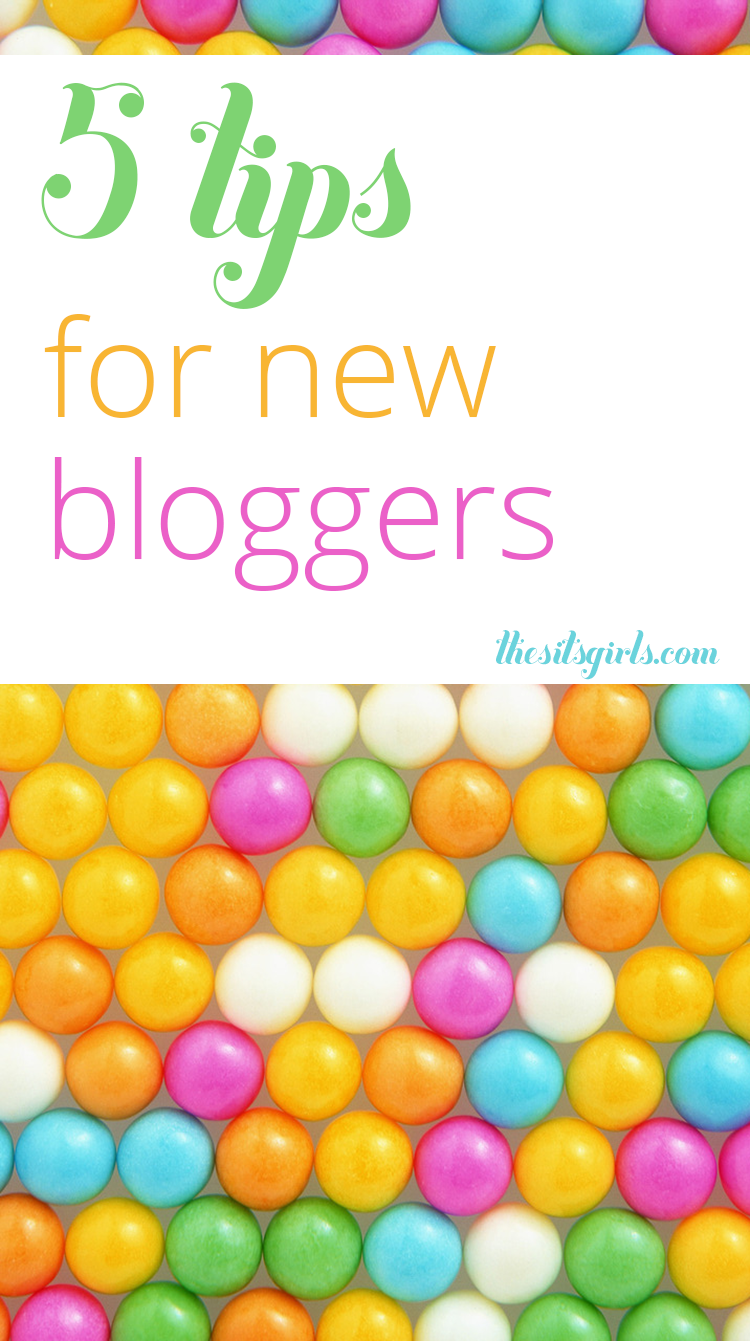 5 Tips for New Bloggers
1. Networking Is Key for Bloggers
If there is one piece of advice that you leave here with from reading this article, I hope it is to network as much as possible.  Blogging is all about the connections you can and will make. There are a sea of bloggers in all niches, and you can't blog in a fish bowl of one.
In order to succeed, you need to venture away from your own blog by reading, commenting, and even sharing (using social media such as Facebook, Twitter, Pinterest and more) other blogs in your niche.
Don't get me wrong, bloggers need to write great, original content first and foremost, but without reaching out to others in your similar blogging world, not many will be reading this great material you do write.
I can tell you from personal experience, even many years in for myself, I am constantly networking and meeting new bloggers each and every week, which helps keep my work not only read by my faithful readers, but new readers, as well.
Networking is integral to succeeding in the blogging world.
2. Choose the Right Blog Platform For Your Blog
I know this one is easier said then done, but you need to educate yourself a bit before getting too heavily involved with blogging on the different blogging platforms available.
I started out on Blogger, quickly switched to WordPress.com, which were both free blogging platforms. I didn't last long on either of these platforms before realizing I wanted to seriously blog.
So, I made one last switch (where I have stayed for over 3 years) to self-host (using WordPress software) my own blog. The reasons to self-host are limitless, but the biggest reason for those who self-host is to have full control over all aspects of your blog, including content (owning your own writing), design and themes (mobile-friendly responsive themes are huge right now as many will read your blog on their smartphones or tablets), and even plugins (there are millions, including ones to help share your content, such as Click To Tweet & Co-Schedule).
Trust me, it is better to self-host earlier rather then later. You can switch anytime, but it is more time consuming and difficult when you have amassed many blog articles and subscribers.
Hosting your own blog does incur some initial and annual costs, such as hosting and domain name services (owning your own blog name without wordpress or blogspot in the web address). So if you aren't sure how serious you are, you can transfer your content later; I actually do this professionally for clients. The decision is yours and yours only in the end, but just make sure you know what each platform has to offer before you get too comfortable where you are blogging.
3. Learn To Be Blog Maintenance And Tech Saavy
Once you are blogging for a bit, it won't take long for you to realize that as much as you love to write, you also need to know how to fix minor or even major issues on your blog, as well as maintain your blog. Many, like myself, will learn as time goes on how to deal with the basics and sometimes more technically advanced blogging challenges, as well.
But still others may continue to struggle or just not have the time or patience to learn. I can tell you that with blogging comes the need to be able to maintain and even fix blog technical issues. If you can't learn or don't want to, then you will need to make sure you have funds set aside to hire someone who can step in when these issues do arise, because trust me, they will.
When I was a little over a month into blogging, my theme was updated and my whole background where my article text should have been seen was now showing the lovely brown background that was only supposed to be seen in the border area of my blog.  I had no clue how to even begin to go about fixing this and was totally frazzled.  I did some research, and realized that the theme update held the issue, and I needed to switch themes, but I spent hours before I hit upon that solution.
I had other issues as I went along, too, but I was willing and happy to learn by trial. If I hadn't been willing to learn though, I would have needed to hire someone.
4. Images are essential and possibly just as important as what you write
Nothing is worse then opening up an article that sounds promising by the title, only to not find any images/graphics that can be pinned or ones that don't fit with the actual topic. Even worse? Finding images they don't have the rights to use.
Here is the thing, it goes against copyright laws to just Google a topic and swipe a photo you think could work for an article you wrote when you don't have permission to use it from the original photographer or creator.
That being said, you will want to invest in a descent camera to capture your own images to use for your blog articles. At the very least, a point and shoot camera will do the trick. Many Smartphones (the latest Apple iPhone and Samsung Galaxy particularly) have amazing cameras and editing software apps, so they are becoming a great alternative, as well, but nothing truly replaces the good, old DSLR.
You may also want to invest in online editing software, such as PicMonkey or subscribe to Photoshop to learn how to use image editing to your full potential, because these are truly helpful in making your article images stand out and get noticed.
5. Walk Away When You Need A Break
Trust me, no matter how much you love to write and be a blogger, there will come a moment when you might question it all or just feel that you don't have anything to say because you are suffering from a bout of writer's block.
I have been there.
I even wrote a whole article on writer's block, because I have dealt with this myself on few occasions in the past few years, even in the last month.
I did exactly what I am about to share with you here: Walk away from your blog and just live your life.
I swear to you, each and every time I have stepped back, something happens and I am immediately taken over and possessed by the writing bug.
The latest time this happened to me, I found myself writing my whole article on my iPhone notepad during the earliest morning hours when I could finally put it all into words in my quiet home while everyone in my family were finally sleeping. It was just oozing out of me. I couldn't contain myself, and I was drawn back in once again to all I love about blogging.
So, when all else fails, remember you blog because you love to write and it is just who you are – the rest will fall into place.