This post may contain affiliate links which may give us a commission at no additional cost to you. As an Amazon Associate we earn from qualifying purchases.
As bloggers we strive everyday to make our sites better. We aim to come up with better content, better engagement and an overall better blog. Trying to make everything about your blog better is overwhelming and can cause you to lose focus on the things that really matter. Try coming up with a list of the top 5 things you would like to improve upon and make it a point to work on those items. If you aren't sure what you need to fix, take a look at this post on the 5 ways to make your blog better.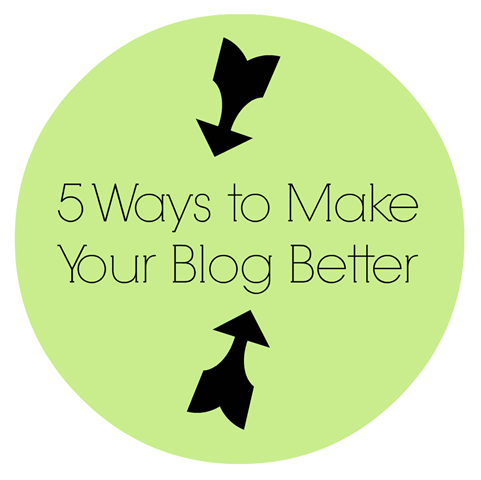 5 Ways to Make Your Blog Better
As bloggers we're always looking for ways to better our blog. I tweak my own blog design on a nearly weekly basis to improve it, make it more appealing. As I read through many blogs, I notice on going trends that could make them more appealing, easier to navigate, and appear cleaner and more professional overall. These 5 tips are definitely not an end all, be all, but simply a few observations and tips I've come across to make my blog better.
Read the Full Post Here: 5 Ways to Make Your Blog Better