This post may contain affiliate links which may give us a commission at no additional cost to you. As an Amazon Associate we earn from qualifying purchases.
November can be a hard month for blogging. You are surrounded by holidays. School is in and out. As you get busier, the weather gets colder. It is easy to find yourself tired, busy, and drained of new writing ideas. But never fear, that creativity is hiding inside you, just waiting to be unleashed.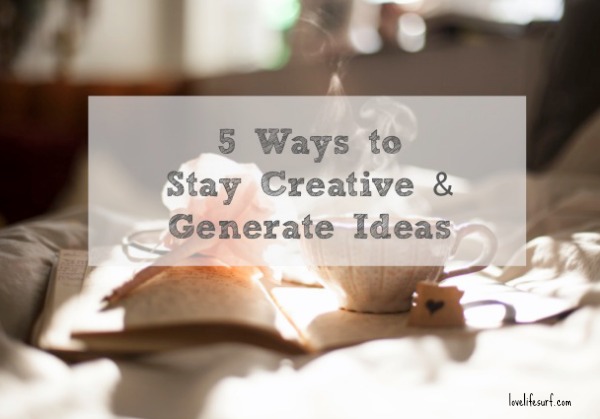 5 Ways To Stay Creative
Do you struggle with how to stay creative? Are you stumped with coming up with new ideas for your blog or writing? The next time you're feeling stuck, try these 5 tips to get your creative juices flowing.
Read the Full Post Here: 5 Ways to Stay Creative and Generate Ideas