This post may contain affiliate links which may give us a commission at no additional cost to you. As an Amazon Associate we earn from qualifying purchases.
Your blog design is the first thing a visitor notices about your blog. If you scare them away with a cluttered or hard to navigate design, they might never get a chance to make it to the heart of your blog – your words. Simple changes can help improve your blog design, and keep new readers coming back for more.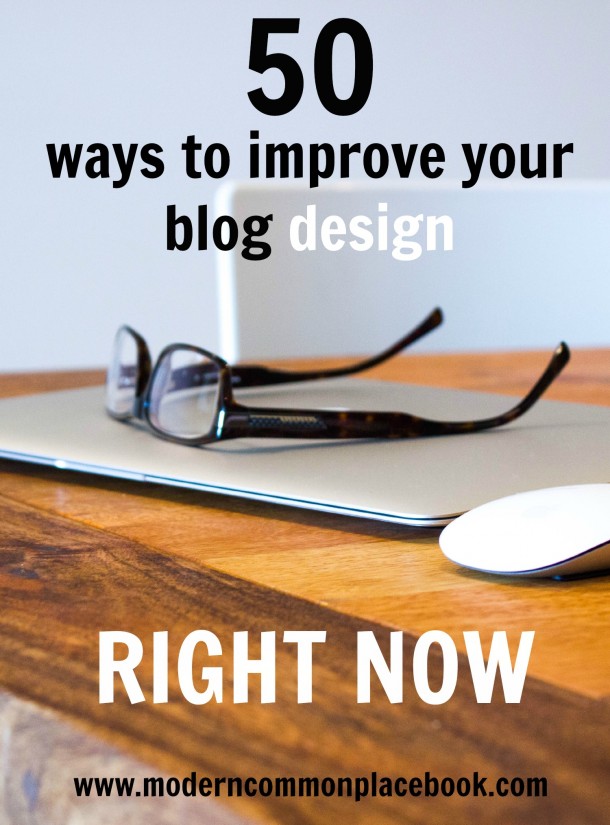 Improve Your Blog Design
I really love blogging – but more than blogging, I love pretty blogs! I don't care what people tell you, looks do matter.
I know it sounds snobby and superficial, but if your blog is hard to navigate, full of ads, and not very organized, I leave. Your blog design is your first impression to the world – so I believe that it really matters what your design looks like. On the flip side, if you have a pretty blog with a beautiful theme, I will probably return to it several times a day just to look at how pretty it is. No joke.
I think we should all challenge ourselves just to look at our blog designs. I mean, actually look at them. Pretend like you are a newbie who just stumbled across the page for the first time. What do you see? A clear message? A simple "hello"? Or a thousand colors that make your eyes spin?
So, here are my 50 (new and unique) ways to improve your blog design right now. Believe me, these are way too fun. Have at it!
Read the Full Post Here: 50 Ways to Improve Your Blog Design Right Now