This post may contain affiliate links which may give us a commission at no additional cost to you. As an Amazon Associate we earn from qualifying purchases.
An editorial calendar can be a blogger's best friend. If you have never used one, because you are spur of the moment writer, you might just be surprised how well an editorial calendar can fit into your blogging routine.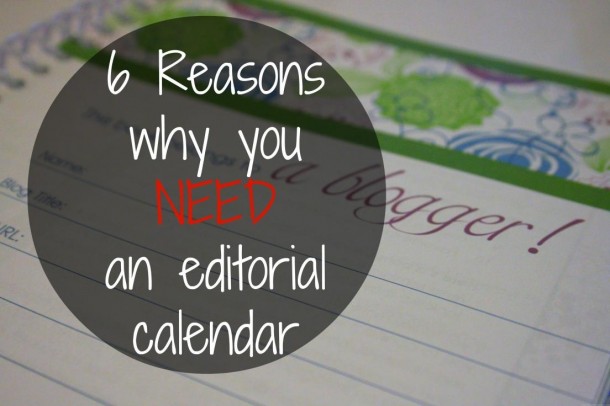 6 Reasons You NEED An Editorial Calendar
What if there was a tool that could cut your blog time in half, giving you even more time to spend doing what you want to do? Thankfully, there is such a tool! An editorial calendar can make your blogging life easier. Not convinced? Then read more and see six reasons why you absolutely need an editorial calendar.
Read the Full Post Here: 6 reasons why you NEED an editorial calendar