This post may contain affiliate links which may give us a commission at no additional cost to you. As an Amazon Associate we earn from qualifying purchases.
Wouldn't it be great to have a collection of resources for bloggers? This post is just that! From starting a blog to preparing a media kit, this blogger helps you stay on top of the latest tools and tips and keep your skills sharp.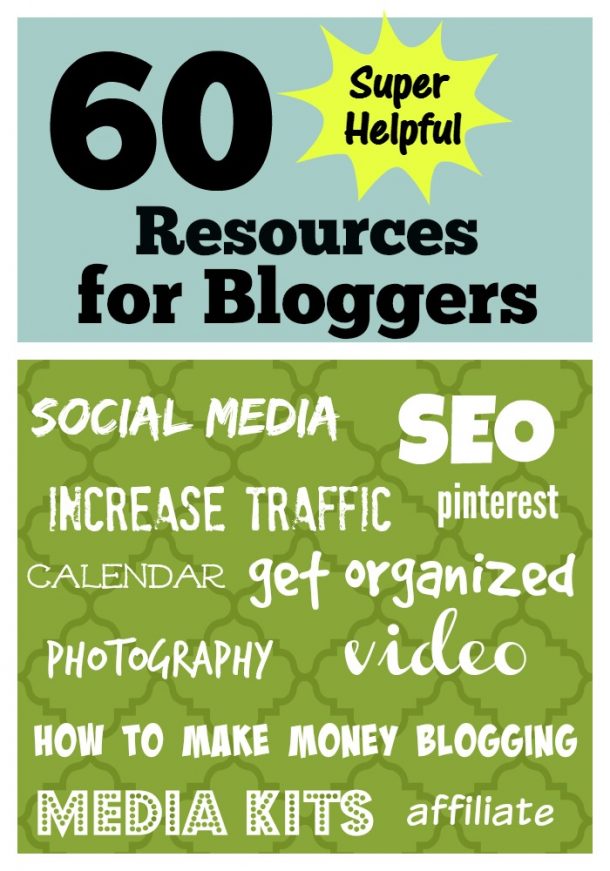 60 Super Helpful Resources for Bloggers
Did you know there are more than 2 million food blogs out there?! This number seems to grow every day. If you're a blogger, how are you going to set yourself apart from all the other blogs out there? What is going to draw people in to read your blog over every other one out there on the internet? I've been blogging for over 6 years now and I love it! Lately, I've been wanting to get better at what I do and I've been reading up on a bunch of blogging tips. If you're a blogger (beginner or advanced) and are trying to "sharpen the saw" I bet you'll also find these articles interesting and helpful.
Read the full post here:60 Super Helpful Resources for Bloggers