If you have been blogging for any length of time, you have old blog posts that aren't getting the same amount of traffic they did when they were new. With a little work, you can drive traffic to your old blog content, and make it help you today.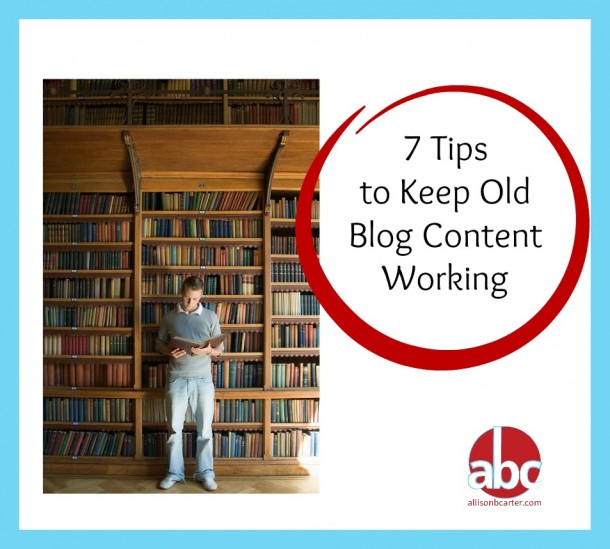 Use Your Old Blog Content
You work hard as a blogger to constantly deliver fresh, new, and exciting content for your readers. But, as a blogger, you also need to make sure that your old blog content is still working to promote you. After all, you spent a lot of time creating it. Don't let it get shelved!
Some of your oldest posts can be your most popular content. So how do you make sure old content gets seen?
Read the Full Post Here: 7 Tips to Keep Old Blog Content Working