This post may contain affiliate links which may give us a commission at no additional cost to you. As an Amazon Associate we earn from qualifying purchases.
Do you want to add your own personal style to your blog design? Or maybe add some pizazz to your graphics? With the use of free fonts you can let your imagination run wild and get the exact look you are looking for. These fonts are perfect for achieving a one of a kind look on your blog. You use these fonts in your blog header, sidebar, graphics or within the body of a blog post.
There are thousands of free fonts available and finding the perfect one can be a little challenging. That's why we've put together some of the favorite FREE fonts for blog design.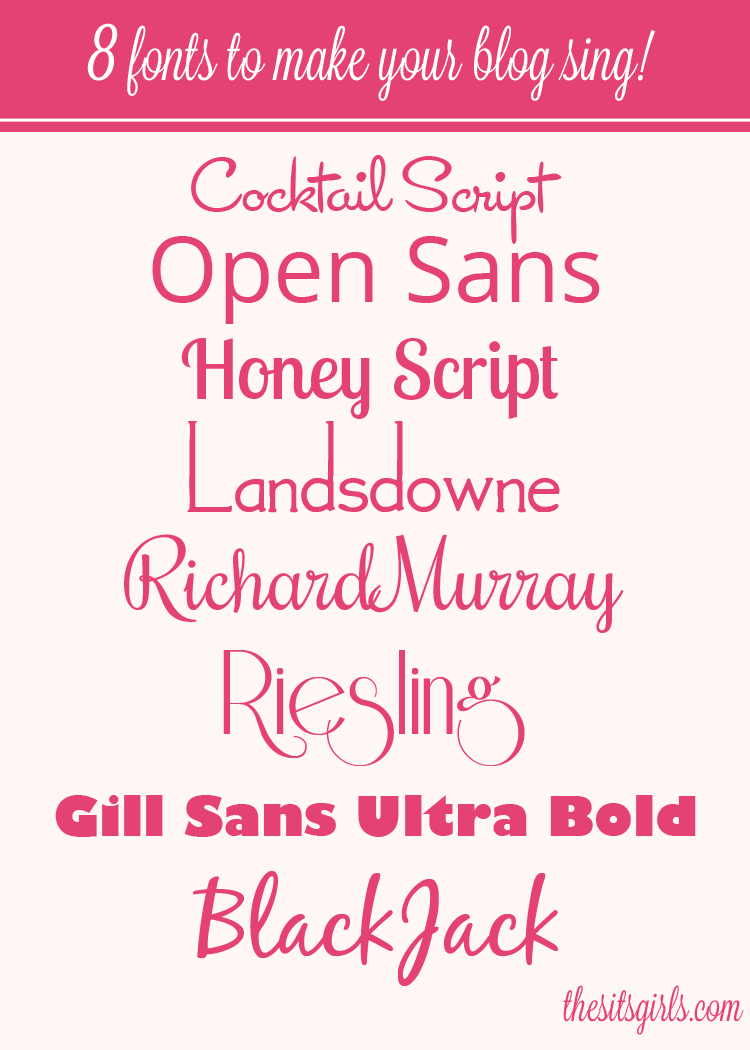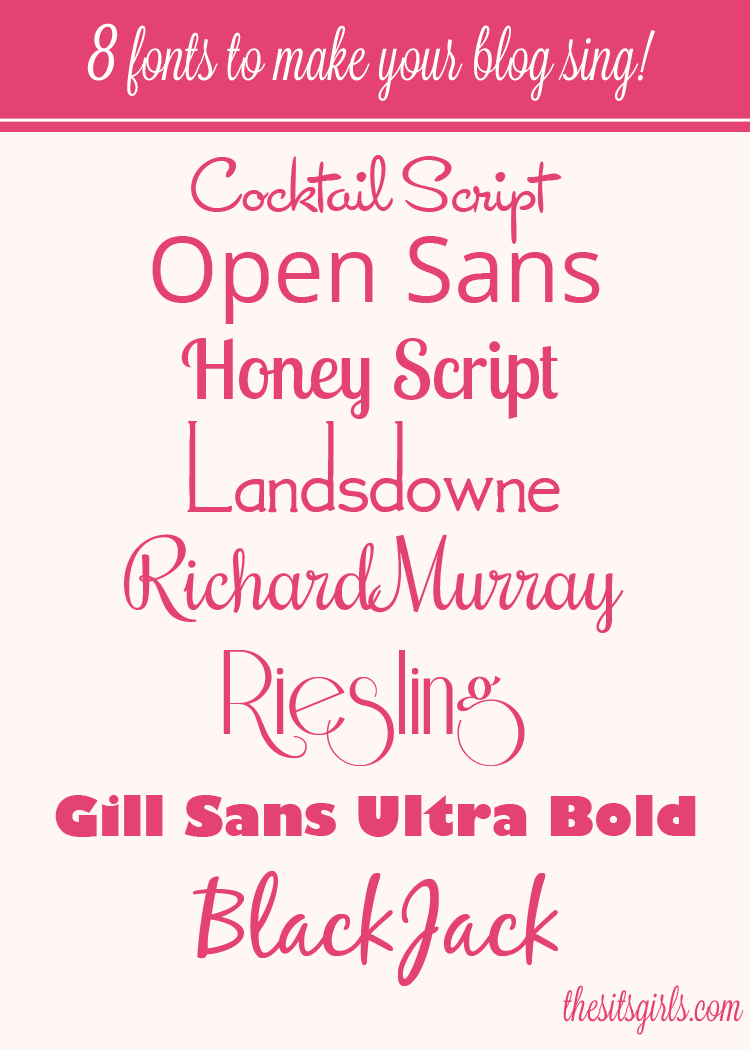 8 Free Fonts for Blog Design
Fonts are a lot of fun and really bring a sense of style to any blog design or graphic. As you can see from the graphic above, no font is the same, which makes these fonts so amazing!
Each font has it's own unique style and can really help you set yourself apart from other sites.
Spend some time looking through the fonts below and the resources we listed. You will surely find the perfect font for your site!
RESOURCES FOR MORE FREE FONTS
There are several places where you can find free fonts and we've listed some of our favorites!
And if you missed our most recent post on free cursive fonts you can find it here.
Your Turn
Where is your favorite place to find free fonts for blog design?