This post may contain affiliate links which may give us a commission at no additional cost to you. As an Amazon Associate we earn from qualifying purchases.
The holiday season is upon us and there are a few things you can do to improve your website today, setting yourself and your readers up for success. Maybe you'll be headed out of town on vacation or maybe you're just preparing to have your kids home for winter break, but your readers never need to know you're busy elsewhere. This post has some great tips for maximizing your time in the weeks to come!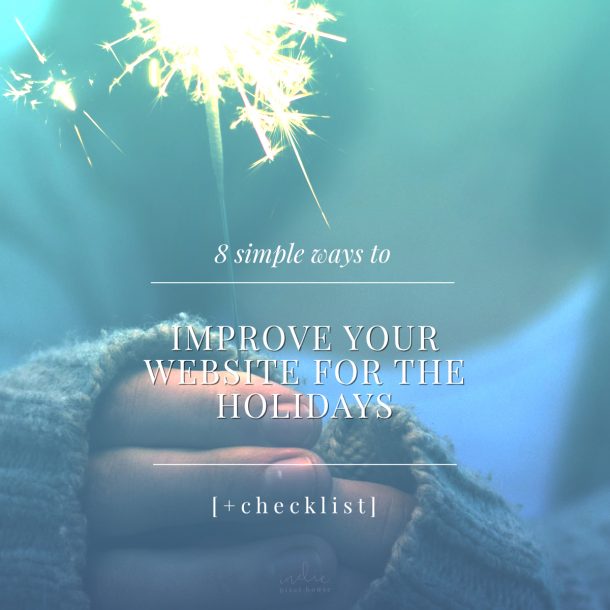 8 Simple Ways To Improve Your Website These Holidays
The holidays are upon us once again but there's still time to improve your site before then. Whether you're going on vacation for 4 weeks or 4 days, I've got you covered with some handy tips to holiday-proof your website.
Read the full post here: 8 Simple Ways To Improve Your Website These Holidays