This post may contain affiliate links which may give us a commission at no additional cost to you. As an Amazon Associate we earn from qualifying purchases.
The name of your blog is the first impression you make on people – before they read a single word you write. Does your blog name represent you? Does it accurately represent your blog? Sometimes you start a blog with a certain focus and niche, and find that it changes over time. When that happens, your blog name can become outdated.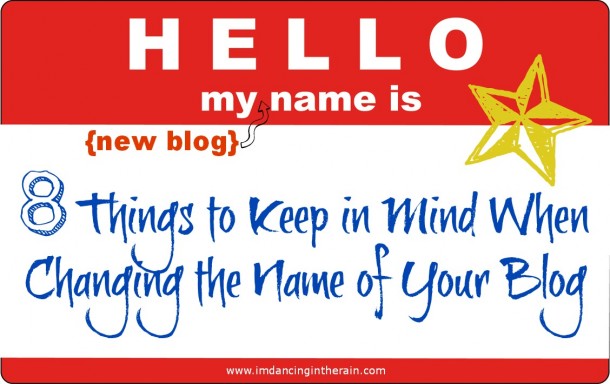 8 Things To Keep In Mind When Changing Your Blog Name
The number one thing I learned when I changed my blog's name is that it is better to make this decision as early on in your blogging career as you can. That would be ideal. However, if you decide you really want to do it at any point, here is what I learned when I did it after blogging for three and a half years.
Read the Full Post Here: 8 Tips for Changing Your Blog Name