This post may contain affiliate links which may give us a commission at no additional cost to you. As an Amazon Associate we earn from qualifying purchases.
Do you ever feel like you're at a stand still with your blog? Your traffic isn't increasing, yet you feel like you are doing all you can! You have probably thought of different ways to increase blog traffic. If you are looking to increase your blog traffic, this is a must read post! There are several tips and tricks to get your traffic moving in the right direction.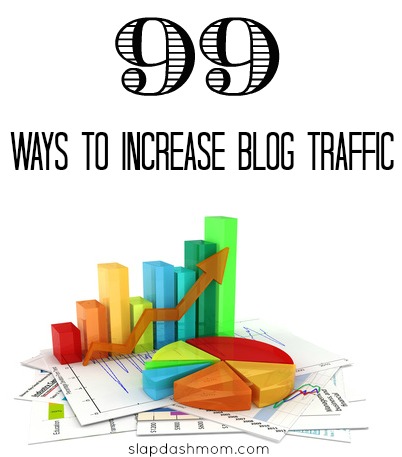 How to Increase Blog Traffic
Pin this, tweet that. Beg for comments here, trade for comments there. Are you running out of ideas to increase your blog traffic and grow your readership?
Avoid the Online Graveyard, where thousands of traffic-less blogs go each year to die, by following these tips: 99 Ways to Increase Blog Traffic!
Read the Full Post Here: 99 Ways to Increase Blog Traffic