This post may contain affiliate links which may give us a commission at no additional cost to you. As an Amazon Associate we earn from qualifying purchases.
Are you using Blogger as your blogging platform? Have you already added the Pinterest verification code to your blog behind the scenes? If you haven't done it yet, you've come to the right place! This blogger will take you by the hand and walk you through the simple and easy process of adding the verification code and guess what…it will only take you a few minutes from start to finish!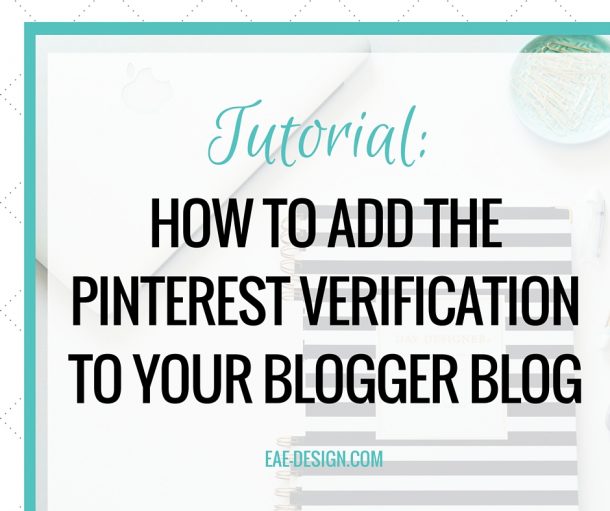 How to Add the Pinterest Verification to Your Blogger Blog
Adding the Pinterest verification code is actually a whole lot easier than you may think. And I am sure many of you are shaking your heads because you did it a loooong time ago, but there are still some new bloggers out there who may still need to get their codes added and so this post will walk you through the simple one step process.
Read the full post here: How To Add The Pinterest Verification To Your Blogger Blog