This post may contain affiliate links which may give us a commission at no additional cost to you. As an Amazon Associate we earn from qualifying purchases.
A signature is a quick and simple addition to your blog. You've probably seen some of your favorite bloggers sign off their posts their hand-written name- it's a great personal touch. This blogger shares how easy it is to add your John Hancock to your posts!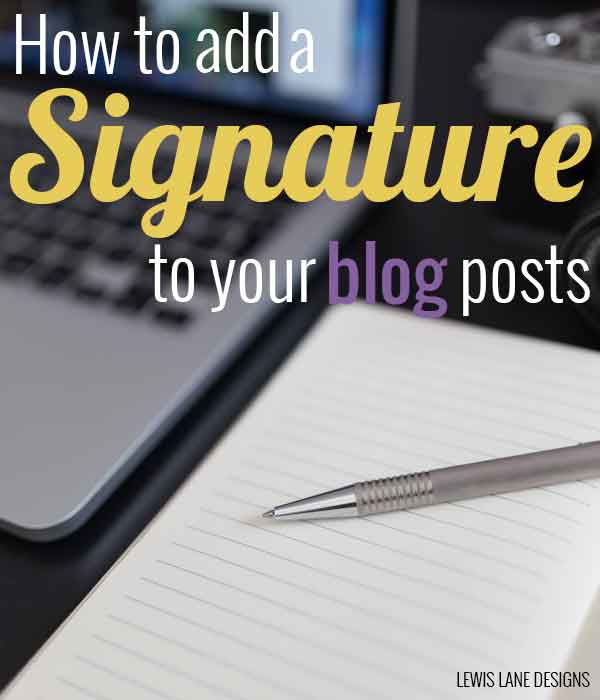 How to Add a Signature to Your Blog Posts
This week wanted to show you how to add a signature to your blog posts. Adding a signature to your blog posts just gives your post a more personal feel, and you have probably noticed pretty much all the best blogs have one. This is easy enough to do.
Read the full post here: How to Add a Signature to Your Blog Posts