This post may contain affiliate links which may give us a commission at no additional cost to you. As an Amazon Associate we earn from qualifying purchases.
Do you have a small business and have thought about blogging? Are you held back by your fear or lack of understanding?
This article will help you understand why a blog for your small business is important. Small businesses around the world are discovering the power and advantages of blogging. In comparison to traditional marketing, blogs are more affordable. They reach a larger audience and have more potential for small business growth. The global reach of blogs provide small business with a tool to reach new markets.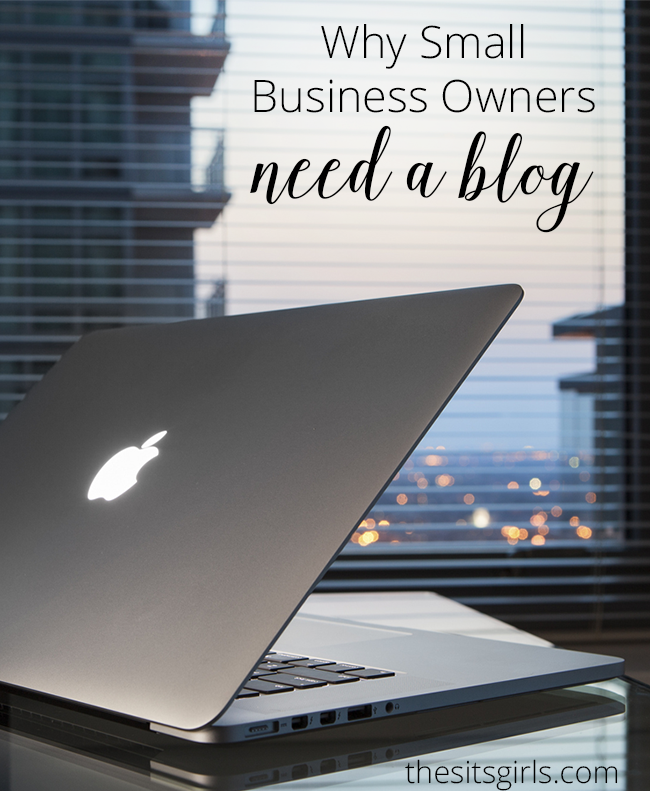 ADVANTAGES OF BLOGGING FOR SMALL BUSINESS OWNERS
1.  Blogging Generates Leads. Regardless of your industry, blogs will attract interested readers and leads. Not all leads generate sales immediately. But leads are an important component for all small businesses. Leads = future sales.
2. Blogging Improves Your Knowledge Base. You learn more about your industry when you write two to three times a week. You must stay in-tune with industry changes, laws or regulations, and other relevant information. You also strengthen your communication skills and deliver information better to every client.
3. Trust. Learning and communicating information leads to trust. Potential clients are more likely to trust you if you are competent and educated. The key is to create relevant content that is helpful to your audience. A fast way to lose your client's trust is to write about dog grooming rather than fence building. Your audience will not believe you are honest or knowledgable about fence building.
4. Instant Feedback. Comments on your blog are conversations with potential and current clients. A blog is a fantastic way to get instant feedback and information. This information helps your business grow stronger, make improvements, and add new products. Comments also empower you to answer questions from potential clients immediately and create sales.
5. Creates A Buzz. Not only will people talk about your content, they will refer to it as a great source. Readers will spread the word about your blog and company. This buzz will help generate potential sales and create relationships. Blogs are a great way to build your online presence.
WHAT NOT TO DO WITH YOUR SMALL BUSINESS BLOG
Don't allow your blog to become a P.R. machine. A small business blog should be personal and relatable. Visitors are looking for answers, information, and helpful content. They do not want to see a commercial or ad. The most successful small business blogs are personal and authentic.
Another trap to avoid is allowing someone else to write for you. It is tempting to hire a writer to create content. Unfortunately, no matter how great a writer they are, they cannot capture you. In small business, you are the business and the business is you. Your blog should reflect your personality throughout its content. Your clients want you, not a ghost writer.
Don't be too sensitive. Some people are harsh in their comments. Try not to take them personally and view them in a constructive manner. Often times, your loyal readers will debunk the negative comments.
The advantages of blogging for your small business are huge in comparison to the costs. The benefits include personal growth, increased market reach, and client relationships.
Blogging is a fantastic tool for small business. It is a great way to grow your small business in an authentic way, and I encourage you to start one today. Can you think of more added benefits to small business blogging? We'd love to hear about them.
CHEERS!