This post may contain affiliate links which may give us a commission at no additional cost to you. As an Amazon Associate we earn from qualifying purchases.
What's the one piece of advice you would give to a new blogger? Go ahead. Think for a moment. Just one thing — one piece of knowledge you've learned — either from a success or a misstep in your journey. If you could impart some wisdom to those who are just starting out, what would you say? What is your advice for new bloggers?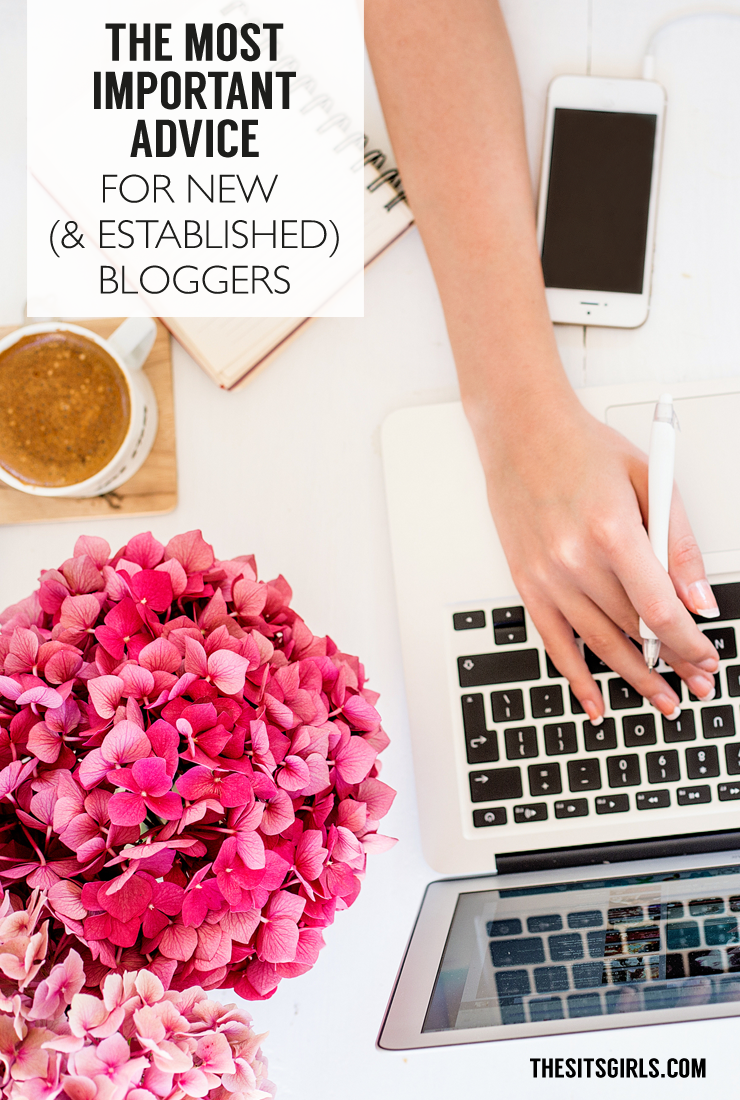 The Most Important Advice For New Bloggers
Blogging, for me, has been a learning experience since the day I started in 2010. I've gone through four different blogging platforms before finally finding my niche. I've done the fashion blog, the whatever the heck pleases me blog, and the words and no picture blog. And during all those, I've learned the small and big of it all — how to capture a reader's attention with words, how to edit a picture so it's "pinnable," how to use blog hops, SEO, and how to interact well on social media. The list is endless, and shows no signs of stopping. Every day I learn something new, whether it's from a tweet or a comment, blogging is as much of a hobby for me as it is a learning experience.
But one piece of advice? If I could give one piece of advice to a new blogger it would be this: QUALITY always trumps over QUANTITY. I know it's a foreign concept in a world where numbers reign. But I've always approached blogging as a way to make a difference, not a way to be noticed. That's why it takes me ages to craft a post, and even longer to share it on social media. That's why I leave meaningful comments on other blogs, and go out of my way to share their ideas when necessary. I started to blog because I needed a platform for my purpose. I wanted to preserve the time I have with my daughter, I wanted to put my words into something useful (instead of just in my head, in a constant swirl).
And do numbers play a part in my purpose? Of course! It's  valuable and the most honest form of feedback; numbers don't lie, after all. I know which posts do or don't work because of numbers, what tweets and content I need to share because of numbers. I know when and how to post because of numbers. Numbers help, numbers are an integral part of my blogging, as it should be.
But it isn't everything.
I used to think it was. And I used to let it drive me, motivate me. I used to make myself nuts with the number of clicks, comments, mentions, and retweets. It used to keep me up at night, stress me into oblivion. But then I realized: numbers are temporary; they're unstable, ever-changing. It takes finesse and hard work to drive a solid following, and even more vigor to keep numbers climbing.
So how do I combat it? To defeat the numbers game once and for all, to win, to succeed?
I don't. I just let it be; because for me there's better indications of success other than numbers.
The quality in my content, sincerity in my reader's comments, and integrity in the words I publish. Those are what should matter to me as a blogger; those are what should drive me as a writer.
So to the new blogger getting ready to embark in this intense yet rewarding journey, I tell you this: It's not going to be easy. A mixture of words on the screen and a picture isn't going to be enough. But if you find out what it's worth to you, if you find out what matters most to you, what drives you to write, to use your voice, then the impossible will easily turn into the possible.
If it's numbers that drives you, then seek the audience and keep them, if it's notoriety, then find the niche that will get you noticed. But never compromise your content. That should always come first. Build the brand, hone the craft, and the rest will come. Trust me.
Author Bio: Maria
My name is Maria. I'm a thirty something woman, a wife, and a modern mom to a one year old little lady. I'm a home-maker by day and a writer by night, but most of all I'm a collector of all moments big and small.
Keep Reading