This post may contain affiliate links which may give us a commission at no additional cost to you. As an Amazon Associate we earn from qualifying purchases.
You just published your blog post. You checked to make sure you covered everything using the before you hit publish checklist. Everything looks great, but your work on that blog post is never finished.
It's what you do after you hit publish that determines how many people read your blog post. You've got to get out there and let people know that your blog and this new post exist. Here are some steps you can take after you publish a post in order to help it to take off!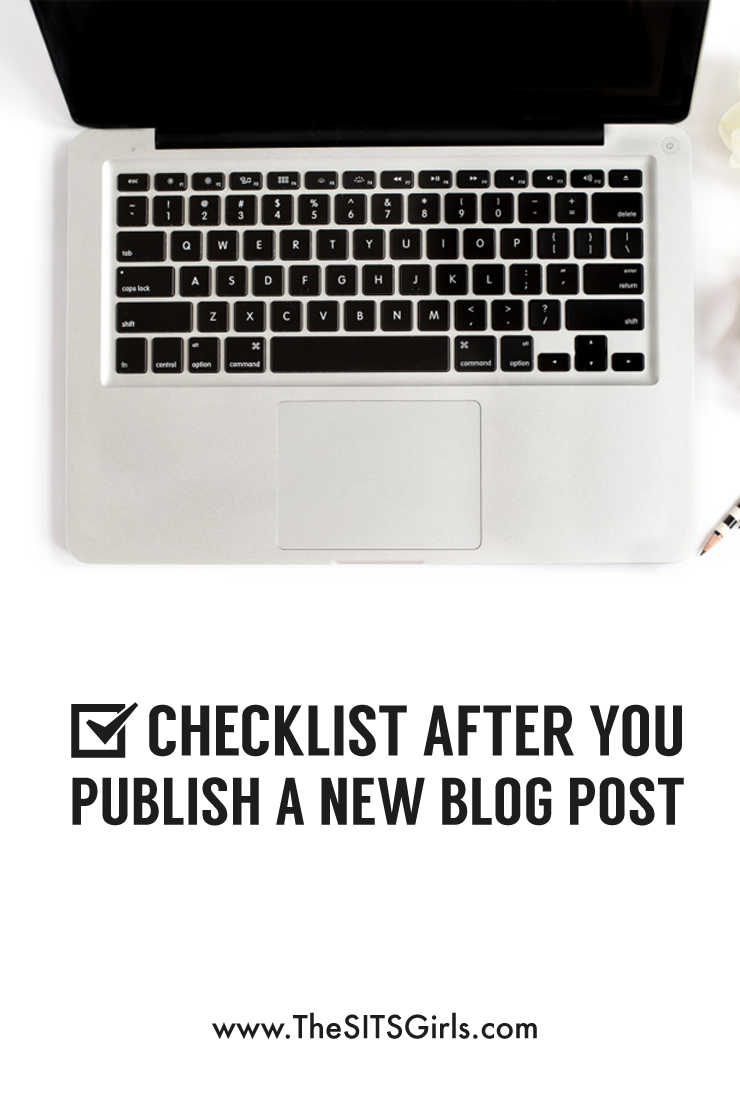 After You Publish Checklist
Proofread and test your links again:
– Proofread one more time
– Test your links and make sure they're going to the right place
– Are your social media sharing options working properly?
– Did you include a disclosure if needed?
Email your subscribers:
– Did you email your subscribers and let them know about your new post?
Share on Social Media:
– Share it on your social media pages.
– Tag people or brands that inspired your post.
– Use appropriate hashtags.
– If your post is sponsored, don't forget to include a disclosure when posting on social media!
Respond to comments:
– Respond to comments and questions from your readers in a timely manner.
Pay attention to traffic:
– Be sure to thank anyone who has shared your post's link.
– If your post is getting a lot of traffic, check to see if you can improve the post in anyway (add an affiliate link, call to action, better quality images, etc.) to further the reach or earning potential of the post.
After 30 days…
– Share your post on your social media sites again.
– Check: Are your links working properly? Has an affiliate link changed?
– Are you able to share this post by including a link within one of your newer posts?
What are some things you do after you publish a blog post?