This post may contain affiliate links which may give us a commission at no additional cost to you. As an Amazon Associate we earn from qualifying purchases.
Sometimes you have to get really honest with yourself about how well you are achieving balance between family, life, and blogging. You might have to adjust some of your goals to make everything work.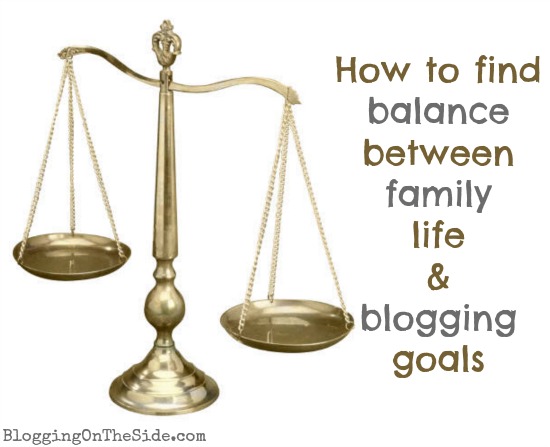 Balance Family Life And Blogging Goals
I think if we're honest pretty much all of us would like to see crazy-high stats and have hundreds of thousands of followers on all the popular social media outlets. Sometimes we become frustrated because our blogs aren't seeing the types of growth that we want for them.
So how do we find that balance between striving for our goals and dreams in the online world, without letting it affect your happiness or your day-to-day life with family and friends.
A big part of it comes down to goals. No, not just blogging goals, but real-life desires, plans, and dreams as well.
It's great to want one million pageviews this year, but if you have a lot of other things going on in your day-to-day life, that might not be a realistic blogging goal for you.
Read the Full Post Here: How to balance family life and blogging goals