This post may contain affiliate links which may give us a commission at no additional cost to you. As an Amazon Associate we earn from qualifying purchases.
Bloggers are constantly told to be an authority in their niche, to teach their readers something, and to be confident with their words. But what many bloggers have found is there is a thin line between coming across confident and coming across like a know-it-all.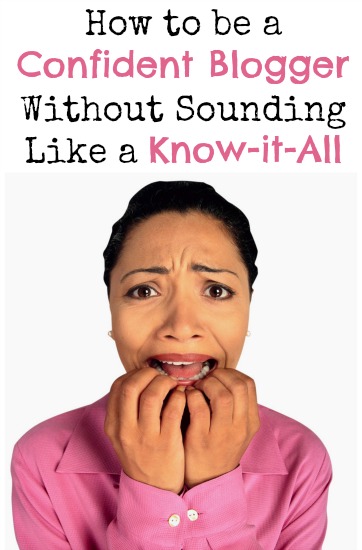 Be Confident Without Sounding Like A Know-It-All
It's one obstacle that many bloggers face: How to blog confidently without coming off like a know-it-all. If you have friends and family members reading your blog this worry can really hold you back as a blogger, because none of us want to lose friends because of our blogs. There are several things you can do to blog with confidence while still remaining humble and relatable.
Read the Full Post Here: How to be a confident blogger without sounding like a know-it-all