This post may contain affiliate links which may give us a commission at no additional cost to you. As an Amazon Associate we earn from qualifying purchases.
Do you have goals for your blog? It is great to know what you want, and have a plan for getting there. Follow that plan. Reach for your dream. But don't make stress your partner in this journey.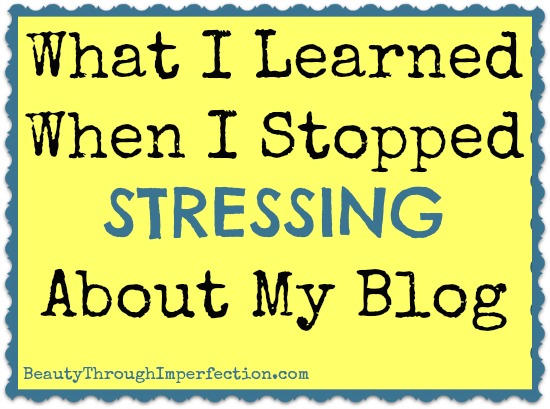 I Learned To Be Content With My Blog And Stop Stressing
Contentment is something that I have struggled with in my personal life for years. I'm constantly working on being content and even happy where I am in life, regardless of if there are things I still desire or not. Yes, I want a house with a yard for my kids, but I'm content and thankful for the apartment we are in now.
I find with blogging, I face a similar problem. This time last year I had the idea in my mind that if I could just start averaging 1,000 views a day I'd be happy. That number was so huge to me, I thought I would be completely thrilled and content when I made it. But then I reached it, and I just started wanting more. Wishing for 2,500 views a day and then when I reached that yearning for 5,000. Each milestone that I hit leaves me hoping for more, striving for it and yes, even stressing over it.
Read the Full Post Here: Being Content with your Blog