This post may contain affiliate links which may give us a commission at no additional cost to you. As an Amazon Associate we earn from qualifying purchases.
How to make money blogging. This is the phrase I searched for in 2012 while looking for eBooks and articles that would show me how to become a blogger. However, when I think about blogging, I think about the opportunity I missed to start full-time blogging sooner.
It began in 2009 when I started a free WordPress blog to raise awareness for the autobiography I authored about my marriage to my former husband. I used a pen name on the advice of my publisher, because the details of the book could have gotten the publisher and myself sued. I set up my blog, wrote 6 posts, and then abandoned the project. At the time, I didn't understand what I was supposed to do as a blogger. I didn't understand content strategy or keywords. In fact, I'm not sure if there was a lot of information on the how-to's of blogging like there is now.
In hindsight, I was on to something. I could have been a blogger much sooner if just had stuck with it. Becoming a blogger has evolved into being a creative entrepreneur. It is much easier to become a blogger today. Although one could find it easy to abandon their efforts as a blogger I am going to show you how you can start and stay with it.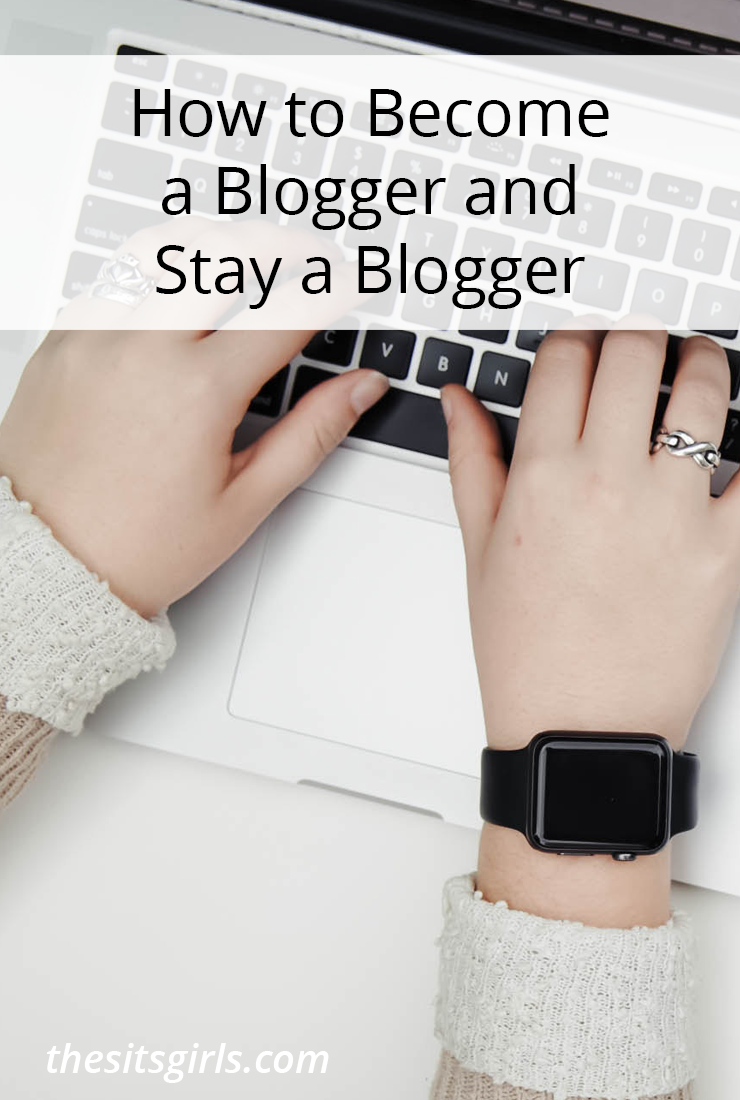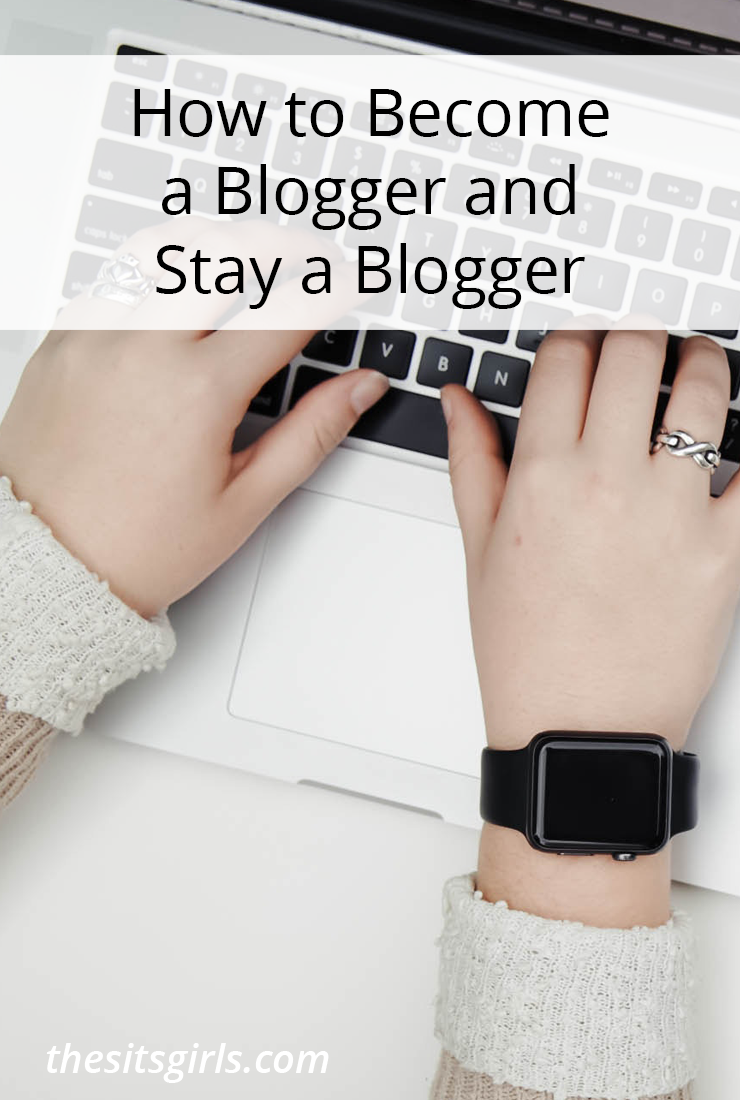 How To Become A Blogger
It all starts with an idea. It all begins with your voice.
Once you understand your purpose as a blogger, you will be off to a great start. Please learn from my example. I didn't fully understand why I needed to blog to get readers. I researched how to become a successful author and sell millions of books, and I stumbled across an article that advised having a blog. It literally happened just like that.
I think if I had a clearer purpose, and specific step-by-step instructions, I would have continued. Instead, I ended up among the statistics of those who started blogs but abandoned them soon after.  
Even before you begin trying to understand your purpose as a blogger you must start. Here is a brief overview of how you can start and launch your blog:
Choose your platform. If you want to monetize your blog I suggest using WordPress.org with hosting.
Determine your ideal reader.
Brainstorm and create your content.
Start collecting email addresses for your big launch. You will need a freebie to get people ready for what you have to offer.
Get a solid social media marketing plan.
Learn SEO while you are creating your content.
Set a launch date.
Click here to read more about how to start a blog.
You become a blogger by sharing your knowledge.
Knowledge comes from personal experiences, personal lessons, mentoring, and training.
Everyone doesn't want to teach how to blog or how to make money blogging. There are some who want to provide information to help biology students study for college exams. Yes, there are blogs available on this subject. There are also blogs to help people study like a MBA. Whatever you write or share, you become the expert . 
You become a blogger by getting over your fears and doing the work.
Will this work for me? Can I really make a living doing this? These are questions that I have asked myself. It is possible.
Amy Lynn Andrews answers this question in her post How Much Do Bloggers Make? Incomes range from $0-$100,000 per month. Incredible, right?   
You become a blogger by writing.
The ideas and inspiration will come. You must be open to learning new ideas and seeing how certain moments in life can become your knowledge base to share. Writing everyday is a must. While you are learning to promote and drive traffic be sure to hone in on your writing skills. These skills will be the creative part of writing, story telling, and visual descriptions.  
You become a blogger by going for what you want in small steps.
Although the steps may be small, they will always move you forward. I want to challenge you to take quantum leaps in your journey and do things that go beyond your safe zone as well. For some it might be to get on camera and speak to your audience. For others, it might be building friendships with other bloggers who are making a lot of money to learn from them.
Do something for your business that will propel you forward with consistent momentum.  
You become a blogger by understanding how to get your content seen.
It is our job as a blogger to let people know that we have something special going on. If no one sees your blog, no one will know how awesome YOU are. Noticed I said you. Your content is surely important. It says a lot about who you are, whether you know your topic or not. I don't want to put any more pressure on you that you might be experiencing. People come to blogs for advice and knowledge. It is your job to teach them something, so they can follow you, subscribe to your blog, and buy what you're selling.
I feel that marketing your blog is one of the biggest learning curves bloggers have to face. Knowing how to post on social media, or knowing if you are posting the right content, can be overwhelming. It would be good to know if you're doing everything correctly, right?
I'm not a marketing expert, but my mom is. She explained that most bloggers have it all wrong. They start out writing, then try to monetize their blogs. If you have a goal to monetize your blog, you need to start at the end. What product or service do you want to sell? What brands are you dreaming of working with? By thinking about it this way, blogging becomes part of the marketing where you are not actually hard selling but selling through educating. Also, you do need a social media marketing strategy. Let's not forget, you have to grow your followers as well.
How To Continue Blogging
Bloggers need other bloggers.
One of the other things I regretted, looking back at that blog I started in 2009, is not reaching out to other bloggers in the beginning of my journey. When you build relationships with other people in your industry, they will be more inclined to share your posts. You never know who they are connected to. It doesn't matter if the blogger has a large or small following. They can get your blog in front of other people who might need your information.
For example, maybe you've written a piece on raising awareness for a worthy cause. Another blogger might know someone else who can assist you with raising money. You never know.
We have a wonderful support system in my own blogging group. I started the group because I realized that everyone needs a chance to promote their blogs, products, and services.
Hindsight is always 20/20. I wished I had started and continued blogging sooner. But I believe we are in a great space to capitalize on the knowledge other bloggers are sharing in the form of classes and books. We are able to get information a lot quicker. It seems like there's a lot of people doing one particular thing, but in comparison to the millions of those who are not blogging, you will have space to find your place and your focus.
Now that you know how to become a blogger and stay a blogger, will you take the leap?
Author Bio: Katina Davenport
Katina Davenport is wife, homeschool mom of 3, and blogger. She enjoys quiet coffee time in the mornings and dancing. You can find her blogging at the Desk of Katina Davenport.