This post may contain affiliate links which may give us a commission at no additional cost to you. As an Amazon Associate we earn from qualifying purchases.
Get ready. I add that in every post I contribute, but today, today we're getting the best blogging advice from 10 exceptionally talented bloggers and content creators that I've curated just for you. These are bloggers that I admire for their ability to create content in a way that's authentic, generous, and gives them a career of their own choosing. I won't spend any more of your time here.
Let's get started.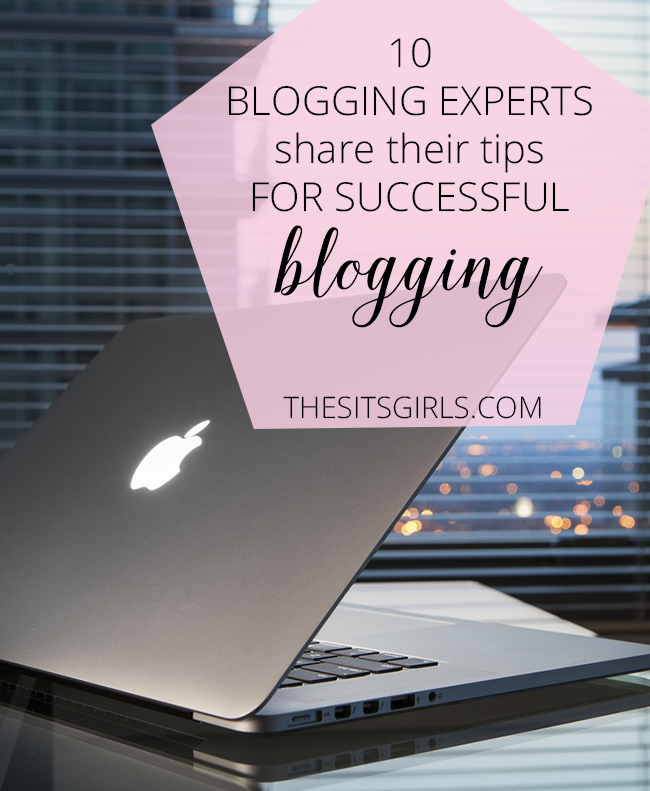 The Best Blogging Advice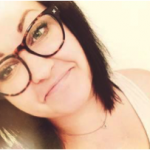 Charissa Moore, Blogger, Entrepreneur and Creator of Blissboost says:
Make sure your content relates to your target market. Look at what they're interested in, focused on, and worried about — then create your content based around that. They are telling you what they'll read; it's more about whether or not you're paying attention that's the key!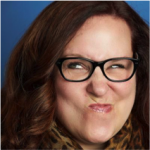 Peg Fitzpatrick, Author, speaker, and social media marketing pro (also my virtual mentor) says:
My best blogging tip I received was….don't follow any rules. There really aren't any blogging rules even though a lot of people try to tell you what's right and wrong. Find your own way and write what you're most passionate about. When you write because you love it other people seem to like it too!
Second awesome blog tip was from Guy Kawasaki and he told me not to worry about SEO but to write good sh#t (his words). This has proven to be true as Google continues to make changes that favor people who write good content that is shared on social media a lot vs. people who keyword stuff and do other SEO things. Write for people, and you'll be fine!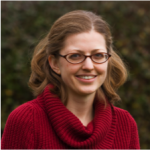 Rhonda Ortiz, Blogger, Designer and Editor of Real Housekeeping says:
My advice? Kiss the Muse and Use Your Head. Kiss the Muse, because I have learned that she loves to lead me in new, exciting directions. Through my writing, she shows me aspects of myself I never knew existed.
Use Your Head, because no matter how awesome my latest inspiration might be, I need to consider the practical details of a project before impulsively jumping in. What is the purpose? Who is the audience? What need does this fill? What vibe do I want to give off? Is this even possible for me, given my current commitments?
Changing directions is tough. Each time I make a major professional change, I find new fears to conquer and more work to do than anticipated. I worry about what others will think. I overthink most everything. And then there's the work of rebranding. I'm a graphic designer and I'm telling you, rebranding is a ton of work—especially when you're picky like me.
But changing directions is exciting! Despite the work and despite my fears, new projects have yielded growth and creative vitality. I just have to remember: use my head.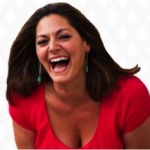 Jessica Rea, Blogger, Designer and Marketer says:
The best blogging tip I've ever received….stop creating new content and focus on getting the most out of the content you already have. This means spinning your blog posts into audio blogs, transcribing your videos, compiling posts into eBooks, creating slideshare presentations out of your best tips, and submitting previously written articles for posting on other sites. It means creating pos-specific opt-ins for your most popular posts. Instead of letting your old content get dusty in your archives, you can repurpose it and get more life out of it.
This was a huge relief for me at the time because I felt like it took the pressure off to always be creating new content when (1) my audience wasn't that big yet, and (2) I was building my business + serving my clients at the same time. It can feel like A LOT to manage all at the same time! The best part is that you can get a VA to do a lot of these tasks, so you're not spending your time doing it.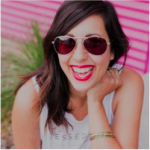 Jenna Guizar, Blogger, Founder and Creative Director of Blessed Is She says:
The best blogging tip that I've ever received was actually more of a social/life tip, which is this: YOU DON'T HAVE TO DO IT ALL.
Step away from the computer. Get a cup of coffee, sip a glass of wine, watch some trash TV, read a book. Let your brain rest for a quick minute. It doesn't need to be going a mile a minute in order for you to be successful. Sometimes it needs to just be free of busyness or of have-to's or need-to's for you to be truly successful. You don't have to do it all. In fact, it's better not to.
Damn, that's freeing, right?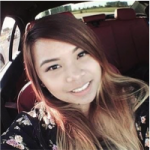 Pauline Cabrera, Blogger, Media Kit Maker and Web Designer, Marketing Strategist says:
Find a niche that you enjoy.
Why? Because it will be easier for you to run your blog this way.
Here are more specific reasons:
It will keep you focused. You can quickly dominate your niche because you are focused on a particular industry, and because you enjoy what you're doing. This can also motivate you to create exciting content faster.
It will be easier for you to attract the right target audience and turn them into loyal readers. Remember the saying, "If you try to please everybody, you'll end up pleasing nobody"?
It will be easier for you and your audience to understand each other because you speak the same language.
It won't really feel like work because you enjoy your topics. Every step of the way wouldn't feel like a struggle.
It will be easier to be recognized as an expert in your chosen area.
And oh, having a niche also means "less stress" 😉
Here's a great post by Natalie about finding a niche you can love and serve.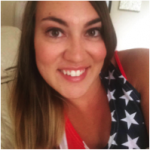 Jen Kominsky, Blogger, Virtual Assistant and fellow SITS Girl says:
Build up one component at a time. Whether that means, content creation, blog design and especially social media channels. Break it up so that you are not overwhelmed. Concentrate on building one network at a time instead of trying to tackle them all at once.
When you are comfortable then move on the next. You don't have to be everywhere. Focus on what you can manage and build from there.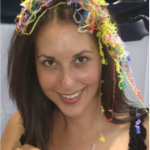 Andrea 'Dre' Beltrami, Branding and Visual Strategist says:
Choosing THE best blogging tip I've ever received is tough, but I'd have to go with the one that has had the biggest impact on my blogging. That tip was….
Find your unique voice and stay steadfast in using it in everything you do for your blog.
As much as I despise the phrase 'game changer' this advice really was for me. It transformed the way I approached my blog.
Like many bloggers, I was afraid that I would be perceived as 'unprofessional' if I didn't sound like a polished professional writer. I thought that blogging in my authentic voice, slang and all, would make me look like an amateur. Oh how wrong I was!
Once I took the plunge and started blogging on my terms, with my style and in my real voice everything changed. I started reaching people that shared my sense of humor and appreciated my 'say it like it is' approach. The freedom to be me was a mentality shift that I credit with allowing me to make the traction I have since I launched The Branded Solopreneur only 10 short months ago.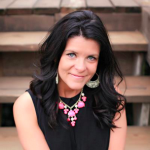 Charity Craig, Blogger, Founder of Write for Publish, and fellow SITS Girl says:
Make blogging friends. They will get it when you're tired and ready to quit and they will make sure you don't give up.
Friends are the only way you will make it to the top.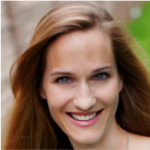 Amy Lynn Andrews, Useletter Author and Blogger says:
Be empathetic. The ability to put oneself in another's shoes and see things from their perspective is absolutely key in blogging and business. It helps in knowing what kind of content to produce, building authentic relationships, marketing, setting goals and planning for the future.
What is my best blogging advice?
Of course, you have to know my two cents. It's really all about this blog post right here. You can see all of these incredibly talented women, and you've read their words, unedited. These connections weren't just made for the purposes of this post. What I mean is, I didn't just pick these women because they had immense followings and influence of their own. These are relationships that I work on and cultivate, whether I met them via a #SITSBlogging Twitter chat, worked with them previously, or reached out and said "Hey, I love your stuff" and consistently shared their content over time.
I was and am intentional about the community I create, and not just for my benefit. I am intentional about the community I create for the benefit of my readers, clients, and prospective clients (and a little bit for me.).
Here's another tip, since we're all chatting and generous. Reach for the moon. I did. I came up with a dream list of bloggers and content creators that I stalk truly admire. Out of the original 13 emails I sent, 10 responded.
These women actually responded. To me. Little 'ole me. That, my friends is the best tip: Don't second guess yourself, because if you set out on this blogging journey with good intentions (and common sense, let's be real here), how could you not get a response?
To read more about how you can snag incredible content creators for round up posts, head to my blog and read How to Pitch an Influencer in Your Niche where I share how I snagged these incredible women!
What is the best blogging advice you've received? I'd love to read it!