This post may contain affiliate links which may give us a commission at no additional cost to you. As an Amazon Associate we earn from qualifying purchases.
I've been blogging for more than 10 years. That's a couple of lifetimes in terms of the internet, and blogging has changed a lot over that time! I'm always looking for blogging tips and tutorials and new tools to try. There are a few things that I look at or rely on almost daily when it comes to my blog. Some of these blogging resources are still fairly new to me, while others have been part of my blog for years.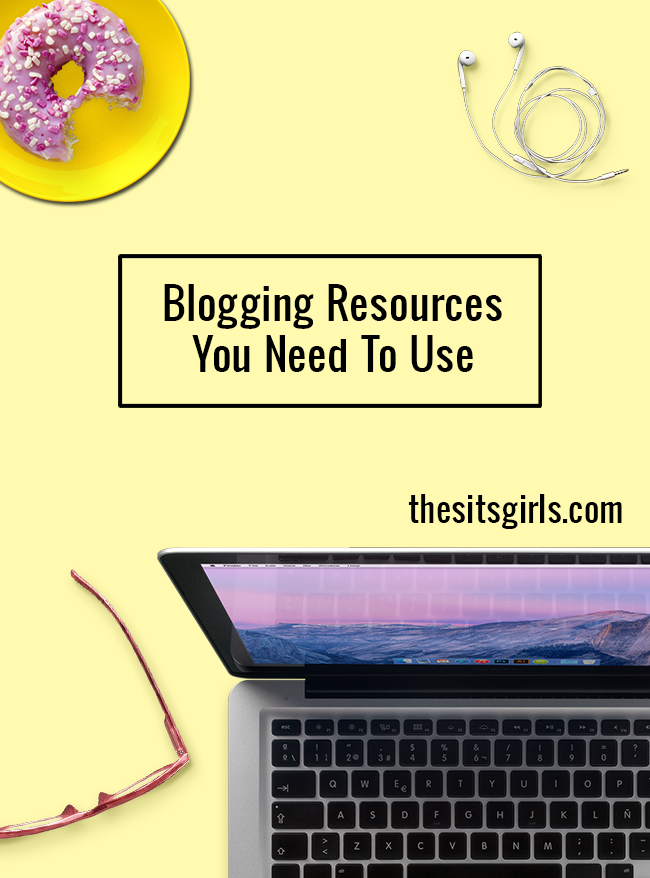 The Best Blogging Resources For New And Old Bloggers
1. Google Analytics. It doesn't matter if you're on Blogger, WordPress or another platform. Install the Google Analytics code so you can see your improvements, and what your readers are looking for.
2. PicMonkey. I've used Photoshop for years (more than 15 years) and I find myself going to PicMonkey to edit images. It's easy and there is a free version. As long as you have an internet connection, you can edit or create an image.
3. FeedBurner. You can use this tool for your RSS feed or even your newsletters, if you're just starting out. I can control the summaries and length of post shown in a feed with FeedBurner.
4. Good plugins – if you're on WordPress. Akismet is one of the first plugins I install when I am helping friends or clients with blogs. This will cut down on the amount of spam comments that make it into your comment queue.
5. An editorial calendar. Try the WordPress Editorial Calendar plugin or even use Google Calendar. They're both great and can help you stay on track as you plan your blog.
6. Triberr. I get the most exposure through a small group I joined in Triberr. Get your blogger friends on board, and everyone can share each other's posts on Twitter, Pinterest and Facebook. It's easy, takes very little time, and you're able to help your tribe gain more exposure. (You benefit when your friends share your posts.)
7. Books about Blogging. I love reading good books about blogging, especially from bloggers of similar niches. Occasionally I'll purchase e-books. I read Blog Inc. just a few months ago and it has helped me in several areas.
What tools help you the most on your blog? What would you recommend I check out?
Make sure you check out our comprehensive Blogging Tips and Tutorials!