This post may contain affiliate links which may give us a commission at no additional cost to you. As an Amazon Associate we earn from qualifying purchases.
Many blogs are started in order to keep in touch with loved ones, share family stories, or focus on one particular topic that you're passionate about. These are all great blogs, but what happens when you want to do more than share the funny story about your kid? Or when the topic that was your passion begins to evolve? And the biggest question: what happens when you want to monetize your site? When you are ready to start making money with your blog, and take it beyond personal, you have to position your site correctly.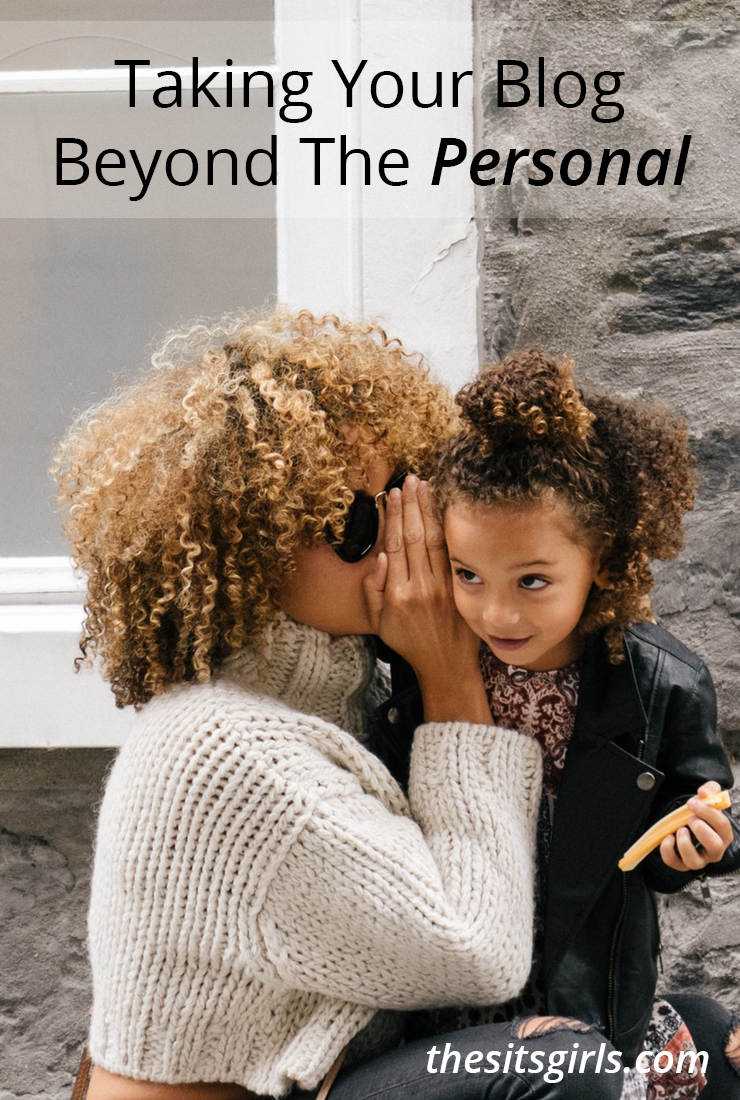 Taking Your Blog Beyond Personal
Make Money With Ads
The simplest way to make money on your site is through ads. There are ad networks with which you can sell space in your header or sidebar fairly easily.  You can also sign up for Google AdSense and place ads on your site yourself. You don't have to change your family-friendly content, either, by using Google or most ad networks.
If your blog is hyperlocal, consider reaching out to local businesses to advertise on your site.
Make Money With Affiliate Links
Do you already mention your favorite companies and products? Look at their sites and see if they offer affiliate programs. Sign up, and if accepted, place those affiliate links in your posts.
Amazon is also a great site to sign up as an affiliate. I know more people who use Amazon for every day products, and it's so simple to use in terms of linking to products and purchasing.
Write About Your Passions
Stay true to yourself when it comes to writing. You don't have to sell your soul in order to monetize your blog. If you want to be paid to write about diy projects and crafts, start by writing more on that topic. If you want to be paid to write about books, write posts about books. I see many sites where the author receives the book for free in order to review it. Then they drop in affiliate links to the book. Are you passionate about food? Write more about recipes.
Blog Networks
Sign up for various networks that offer sponsored post opportunities. These aren't always a guarantee, but you're more likely to work with a larger brand through a network. Many networks also offer social media opportunities, allowing you to be paid for a tweet or Facebook post. You can be selective in terms of what you apply for, and only post what is relevant to you and your site.
It's more than possible to make your personal blog work for you. A lot of the work is in finding which avenue you feel most comfortable with — ads, affiliate links or sponsored content.
How have you taken your blog beyond personal?