The love language for all bloggers is expressed through comments. Sometimes it feels like you pour out your heart, just to hear crickets in your comment section. These tips will help you to write posts that invite blog comments.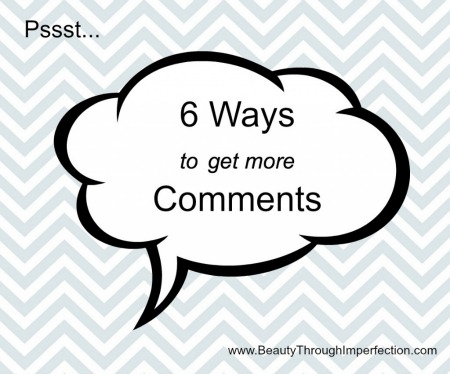 6 Ways To Get More Blog Comments
I wrote this post to share my best tips for you about writing engaging (comment-inviting) posts. These are things I've learned from my own experience writing on my blog, and from reading other blogs.
Read the Full Post Here: 6 Ways to get more comments on your blog