This post may contain affiliate links which may give us a commission at no additional cost to you. As an Amazon Associate we earn from qualifying purchases.
If you haven't been to a Bloggy Boot Camp Conference, I highly suggested getting a ticket! I attended BBC Phoenix and it was by far the best investment I have made into my blogging career.
You still have time to register for Bloggy Boot Camp Minneapolis, October 12, 2013 & Dallas, November 8 – 9, 2013.
One of the biggest myths about attending a blog conference is that they for newbie bloggers. This could not be further from the truth! A blog conference is for everyone, no matter how long you have been blogging.
Will there be stuff covered that might already know? Of course!
Attending a blog conference is about more than learning new information, even though that is a big part of it. Bloggy Boot Camp is about making connections, building a tribe, getting that aha moment and coming away ready to take on the blogging world.
We've put together a guide that will help you rock the next Bloggy Boot Camp you attend.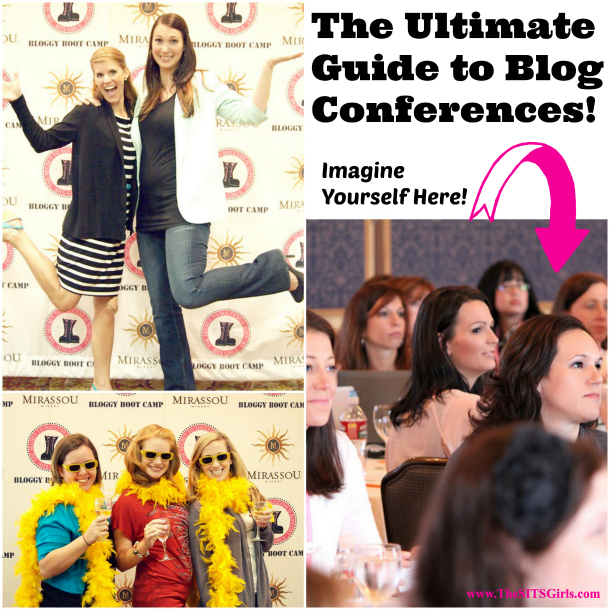 10 Posts to Help you Rock BBC
Bloggy Boot Camp Conference Tips Part 1 – Bonnie Andrews breaks down 5 ways to make your conference experience the best one ever!
Bloggy Boot Camp Tips Part 2 – Bonnie Andrews continues with her fabulous tips on making you shine at BBC!
Why Attend a Blog Conference – If you're on the fence about attending a Bloggy Boot Camp, you will want to read this post. Shell talks about why you should attend a blog conference.
Amazing Tips Learned at BBC Charlotte – Nellie, from Brooklyn Active Mama gives you a complete recap of her BBC Charlotte experience.
Blog Conference Secrets to Success – 4 tips on making your conference experience a great one! I personally read this one before I went to BBC Phoenix and it was so helpful!
BBC Phoenix Recap – Kimberly, from Night Owl Blog gives you a first hand review on what she thought about BBC Phoenix.
How to Put Together a Conference Outfit – Wondering what to wear to a blogging conference? Stephanie Pearson gives you several tips on how to look wonderful at any conference.
Bloggy Boot Camp 2013 – Lynette Radio speaks at several conference's, hearing her speak is reason enough to attend a Bloggy Boot Camp! In this post Lynette talks about her experience at BBC.
Blogging Conference Guide – A guide on what to wear, what to bring, what to expect, what to do and most importantly what NOT to do!
The Ultimate Conference – Tabitha, from Shopping Wives gives you an honest review of what she learned about herself at BBC.
Join the conversation – Tell us about your blog conference experience!
Have you attended a blogging conference? What was your experience like?

If you haven't attended a blogging conference what is holding you back?