This post may contain affiliate links which may give us a commission at no additional cost to you. As an Amazon Associate we earn from qualifying purchases.
Lately we've been talking a lot about blog design and how to avoid making some common mistakes. Today's post is all about perfecting your sidebar. There are some common sidebar mistakes people are making. Remember, the side bar area of your blog is prime real estate and you should be making the most out of this area.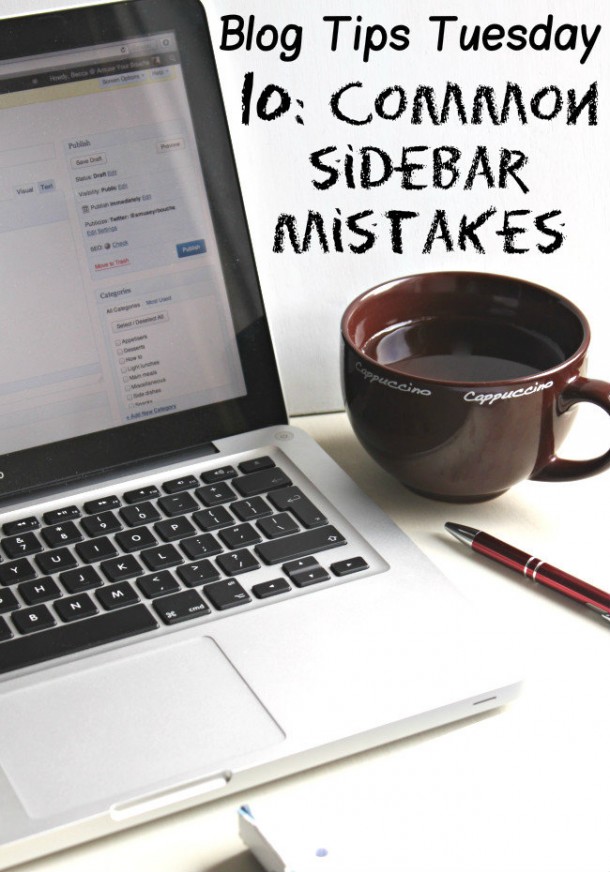 How to Perfect Your Side Bar
When designing a blog, a lot of people treat their sidebar as a place to stick all the random stuff that they don't want to put anywhere else, but this is totally wrong. Every single inch of your blog is valuable to you, and none of it should be wasted. This post focuses on a few common mistakes that a lot of people make with their sidebars, which can lead to them looking cluttered, confusing and just plain messy.
Read the Full Post Here: Common sidebar mistakes