This post may contain affiliate links which may give us a commission at no additional cost to you. As an Amazon Associate we earn from qualifying purchases.
As bloggers we strive to get readers and page views to our blogs. Once you're able to get people to your site you want to keep them on your blog for as long as you can. Unfortunately, there are some blog mistakes that could be costing you readers, and you might not even realize it.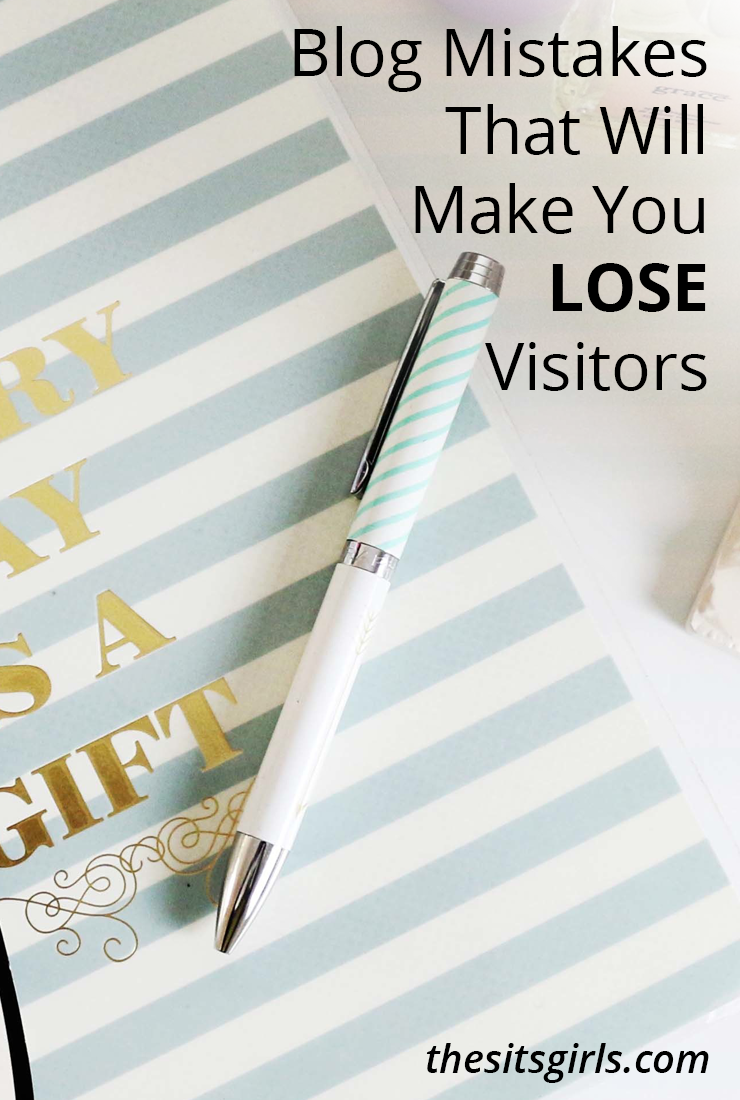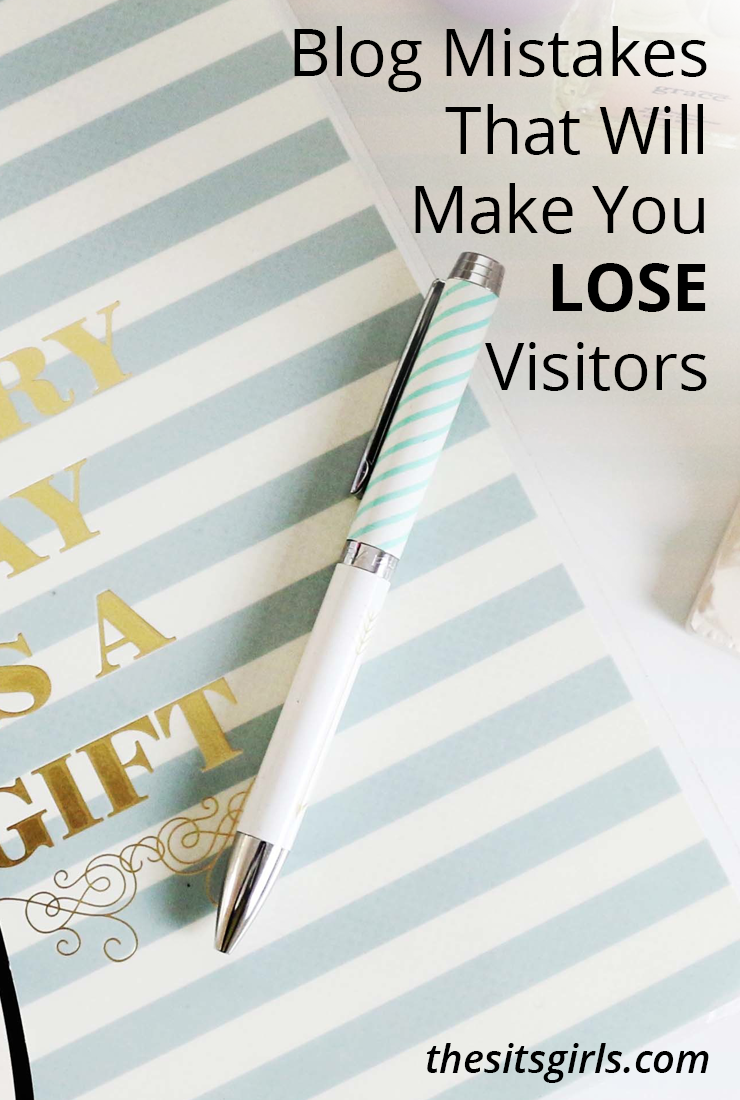 Blog Mistakes That Can Make You Lose Readers
1. Pop Ups – It's alright to have pop ups on your blog, but when they show up the second a reader arrives on your site, it can be very annoying. Most pop ups have a setting where you can set them to appear after a person has been on your site for a certain amount of time. Try setting yours to appear after 30 seconds.
Also, don't have too many pop ups. If you have a pop up that shows up on every page of your blog, it can make you look desperate. Tone it down a bit, and if you're able to, set them to appear once every 2 weeks, at least, for your readers.
2. Ads – Do you have too many ads on your site? If you clutter your site with ads, you'll start to look like the advertisement section of the newspaper. My recommendation is to have no more than 4 ads of any type visible on each page, whether they're at the top, bottom, sides or within your content.
Speaking of content, when placing ads within your posts, place the ads where they make sense. If I am reading a post that has 2-3 ads placed in the post itself, I get super annoyed because I need to scroll over ads to get to the content I want to read. I will typically leave a post/site that is polluted with ads within the content.
3. Optimization – Is your blog optimized for mobile devices? Meaning, if I go to your site on my cell phone, will your blog detect that and automatically resize to my cell phone screen size?  If your blog isn't setup to do so, please find a designer that can help you fix this.
4. Load Time – Is your blog loading slowly? Typically if a page takes longer than 10 seconds to load, I am out of there. If you do have a loading problem, there are free sites out there that can help you determine what is causing your blog to lag.
5. The Font – Do you have a font that is hard to read? Font size and color can be a problem. You want your readers to be able to read your posts freely without distractions and if they have to sit and decipher your post before they can understand it, chances are they won't stick around to finish.
6. Navigation – Is your site easy to navigate? If I were to go to your site right now, would I be able to find your blog topics, a search box, a way to contact you, info on advertising, or your about page? Let's say that I am an advertiser and I want to work with you. If I can't find your contact info, chances are, I'm moving on. What if I am a fellow blogger who wants to showcase a post you did, and I can't find a way to contact you?
If I was on your blog last week and I saw a recipe for mint whoopie pies, and I come back to look for that recipe, and you don't have a search box so I can't find it — guess what? I'll look on google for the recipe where it'll take me to someone else's blog.
7. Social Media Connections – Do you have links or follow buttons to your social media sites? Social media followers will be able to see what you're posting and head to your blog if they want more info on something you post.
8. Related Posts – When writing your posts, be sure to link to other posts on your blog that are relevant. Show your readers that you have more content related to that topic. It'll give you more page views and exposure.
Are you making any of these blog mistakes?
Were you previously doing something that caused you to lose readers? Share with us below!