This post may contain affiliate links which may give us a commission at no additional cost to you. As an Amazon Associate we earn from qualifying purchases.
Naming your blog is a really personal decision that probably shouldn't be done quickly or without a lot of thought. There are some fun and practical ways to know if your blog name ideas have staying power or not. Here's how to name your blog, and stick with it!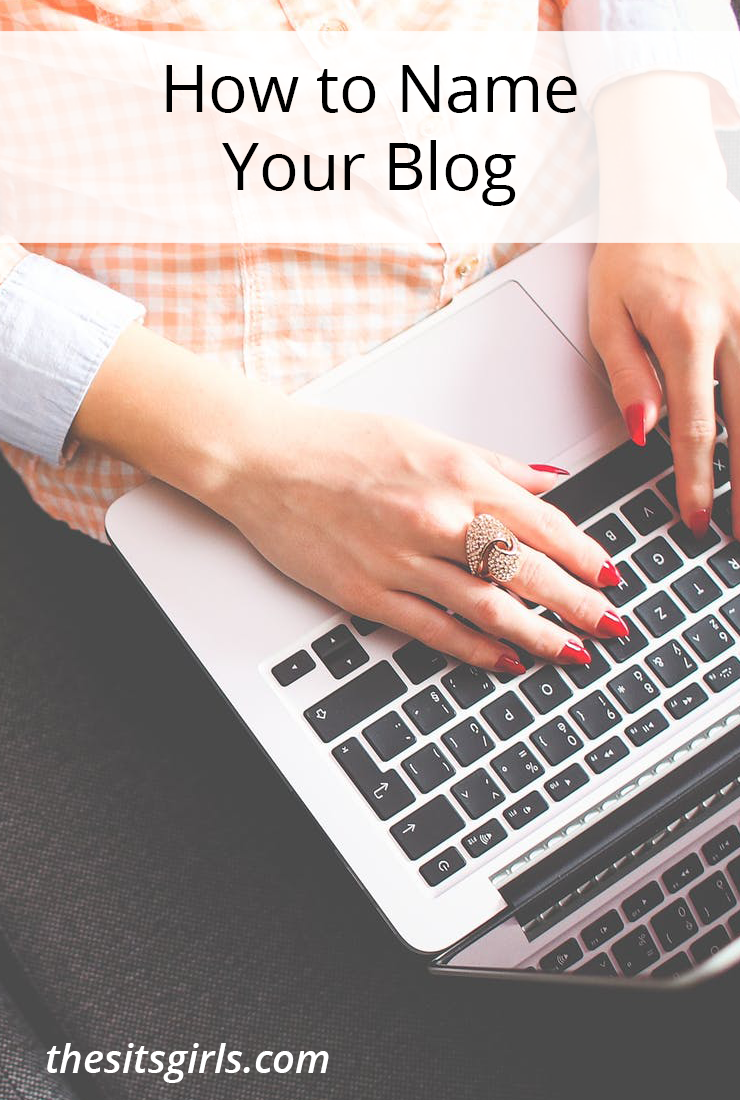 Coming Up With Blog Name Ideas
When I first started my blog (on a domain that was my name because it had previously been a more static website), I called it something totally boring like "Sarah's Crafty Life." I spent a lot more time thinking about a name when I decided to get more serious and focus on a single topic.
I knew I wanted the word craft in the name. I like puns and wordplay, so I'm sure I brainstormed a lot to come up with "Our Daily Craft."
It works on lots of levels. "Our" because some of the projects are things I do with my daughter. "Daily" because I think people should strive to be creative every day. And because I once had hopes to post every day (I managed it for five months once and it nearly killed me, but that's a story for another time). "Craft" because, well, it's about crafting. And as a former Catholic I like the play on "Our Daily Bread."
It's easy to say and easy to spell. I like to think it's memorable. So it's just about the perfect name for me.
But what about for you? Naming your blog is a really personal thing, and if you're having trouble coming up with the perfect blog name ideas, here are some places to start.
Use Your Name
Some people's blogs are named after them or include their name and a descriptive word or two.
A personal name blog is particularly good for lifestyle bloggers, who really are kind of selling themselves and their experiences on their websites.
Names that Tell
I don't love a personal name for blogs in more educational niches like cooking, crafts or DIY. This is because I think it's great to have a name that tells a little bit about what you will find on the blog.
This isn't essential, of course, but if you're stumped for blog name ideas, answering the question of what your blog is going to be about is a good place to start.
Vague Blog Names
That said, there are a lot of parenting, cooking and education blogs out there – among other genres – with cute names that don't give you any idea of the content.  However, they are memorable and easy to spell and reflect the personality of the blogger. I think that's a fine approach as well.
These sorts of names can certainly be memorable, but they're not always the best if you want your name to convey exactly what it is people will find on your blog.
You'll also want to make sure you include the backstory of the blog's name on your "about me" page. People are going to want to know it.
More Tips for Naming Your Blog
I would suggest not including anything in your blog name that might change. Things such as the number or gender of your children if it's possible you might have more. Certainly there are lots of other things that could change in your life. You might not always be a homemaker, a homeschooler, or single, for instance. However, if those things feel permanent enough and will play a big role in what you're writing about, you can include them in your name.
Don't use swear words in your title. And don't use other words or descriptors that might be embarrassing to say or explain to a room of your kid's classmates, or on the news.
It needs to be a name no one else is using, of course, but not by resorting to using hyphens or intentional misspellings. Avoiding numbers might also be a good idea so people aren't confused by whether the number should be spelled out or should use numerals.
Do lots of brainstorming. Ask your friends for ideas. Say the potential names out loud so you can hear how they sound and that they aren't too long. Say the name out loud with your name, as you might at the opening of a video, and see how they sound together.
Use Search Terms
Always search for your top contenders, not just to see if the URL is available, but as a search term. You might find similarly named sites that you don't want to be confused with. Using your name in your URL when a similar URL is the online home of an adult entertainer, for instance.
Or a spelling you thought was cute might actually mean something you don't want to be associated with. A term that seems innocent to you might have a completely different meaning to other people.
This is not a blog name story but a friend of a friend named an art exhibit "14 words" without searching the term, which is actually shorthand for a white supremacist slogan. It is definitely worth taking the time to search and make sure your name really means what you think it means.
Also, make sure it's a name you're going to be happy with for a few years or longer. Rebranding is a pain, and unless you want to spend half your life changing the watermarks on all your photos, even when you rebrand that original name will still be with you.
Need More Help Naming Your Blog?
If you're still having trouble coming up with blog name ideas, there are some things you can do.
Look at the blogs you love and think about their names. Could you name your blog something in a similar vein?
List the first 10 blogs you can think of off the top of your head. Do they have anything in common that might give you an idea for your own name?
Do you want to use your own name or a name that labels you or your readers?
Or could you come up with a name that tells readers what they will find on your site?
Once you have a list of a few possibilities, consider some variations, poll your friends and sit with the ideas for a few days. The right name should give you a little thrill of excitement over discovering the perfect thing.
How did you come up with your blog's name? Know any blog name horror stories? Or do you have any other tips for naming a blog? We'd love to hear them!
Want to read more about blog name ideas, and beyond? Read on about Everything Bloggers Need to Know about Intellectual Property.