This post may contain affiliate links which may give us a commission at no additional cost to you. As an Amazon Associate we earn from qualifying purchases.
It is a beautiful thing to have a blog post go viral. You can just sit back and watch the traffic pour in. But, is that all you should do? Especially if it is an older post that has suddenly been discovered? Maybe not. With a little work, you can make that viral blog post work for you.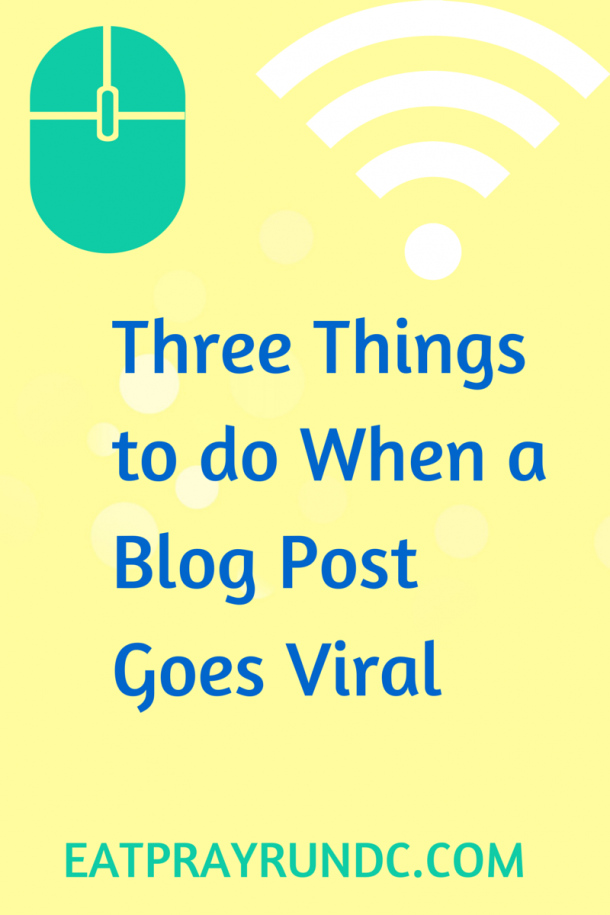 When A Blog Post Goes Viral
When an older blog post goes viral, what to you do to take advantage of all your new readers? The first time I had a post go viral, I didn't do anything – what a missed opportunity! The next time around, I had thought about what I should do and came up with a list of three things that I (and you!) could do to capitalize on the new readers being drawn to my site. Read on to find out what three easy things you should do when you have a post go viral!
Read the Full Post Here: Three Things to do When Your Blog Post Goes Viral