This post may contain affiliate links which may give us a commission at no additional cost to you. As an Amazon Associate we earn from qualifying purchases.
When you're sitting down to plan your editorial calendar, you have lots of strategies you can use to decide what blog post ideas to write about.
You can:
But I've been using another very simple method to test out what topics my readers are already interested in. It's been super helpful to me in determining what to write about. I'm using my newsletter!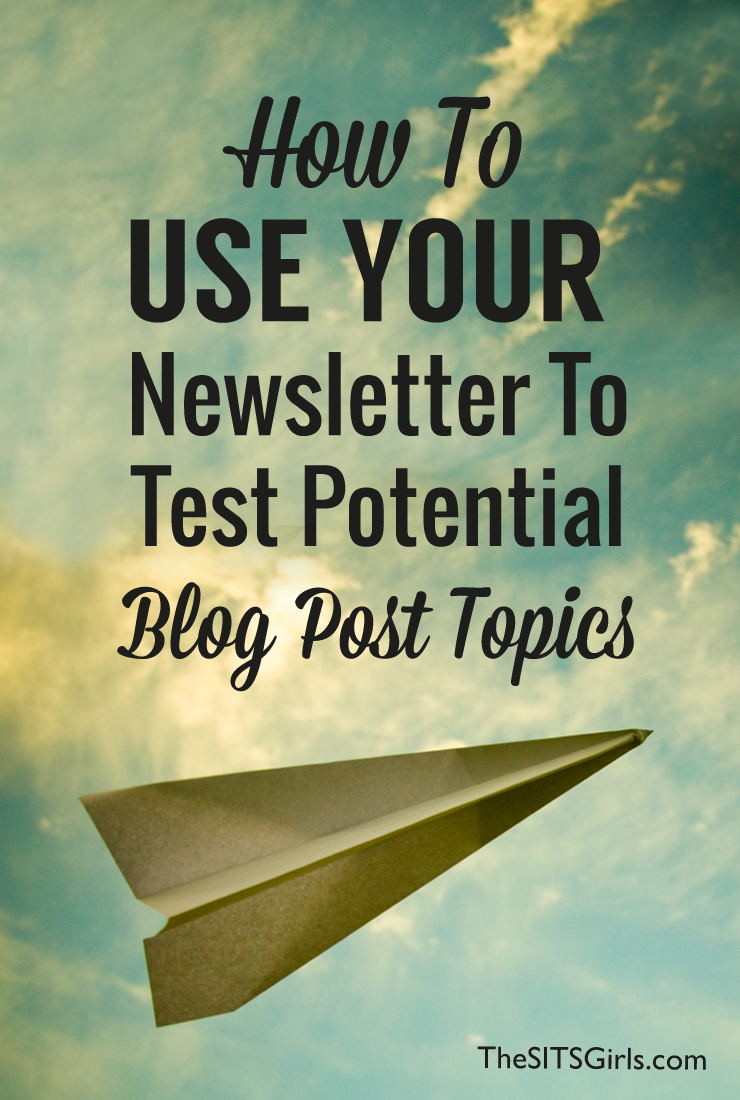 How I Use My Newsletter To Test Potential Blog Post Ideas
I send out a weekly newsletter (here's a sample) to my list. It's evolved over time to include:
a personal introduction
a link and intro to each new blog post
a link to something I shared on Facebook or Instagram
an affiliate offer
3 pins from my Pinterest boards
It's this last item that I'm using to test out some topics.
I usually pick 1 or 2 of my own popular pins and then 1-2  pins from another blogger that is currently doing well on Pinterest. This week I discovered something really interesting.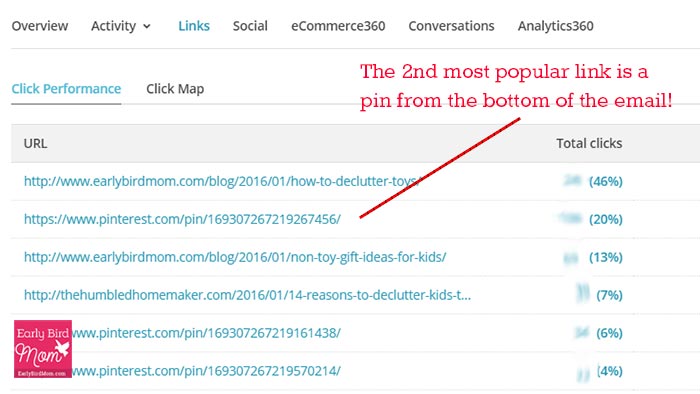 I picked a pin by another blogger called "A Minimalist Guide to Budgeting". Even though it was at the very bottom of the email, this pin ended up being the second most popular link in the entire newsletter! My readers clicked on it more than they did on 2 of the 3 blog posts I wrote.
You can imagine that I immediately put several budgeting posts into my editorial calendar!
I like using this method for a couple reasons:
It gives my readers additional content I've already created (or someone else created). It's no more work for me, but they get extra value.
It helps to boost engagement on my Pinterest account. I love sending readers over to my Pinterest boards because so many of them come to me through Pinterest (currently 3,000-5,000 per day!). I know they love Pinterest. (Want to see how I design viral pins? Get a video tutorial here.)
It may be more accurate than a reader survey. When you ask people what they want, they may not really know or they may tell you about one thing but have other, more pressing needs. When you give them a choice of pins like this, the links they click are a clear indication of their interests, and you have new blog post ideas. Easy peasy.
I'm still using the other methods I listed above to help me fill in my editorial calendar, but I really like this method for it's ease of use and quick results. I usually have a clear winner or winners within 24 hours of sending a newsletter.
You can start using this method with your next newsletter!
Just drop images and links to a few pins in and see what your readers pick. They'll tell you what blog post ideas they like!
What's your favorite way to fill out your editorial calendar?