This post may contain affiliate links which may give us a commission at no additional cost to you. As an Amazon Associate we earn from qualifying purchases.
When I started blogging seven years ago, I just wanted to share things with others. While that's still true, I now know how to do it better. Not to sound conceded or anything, but back then you just posted things. There wasn't an outline or proven methods that worked. You just wrote stuff and hoped others got to see your posts. It doesn't mean that the content in those posts is bad; it just means that you need to change some things up in order to get people interested in looking at your old posts now. We all need a blog post makeover for at least one of our old posts.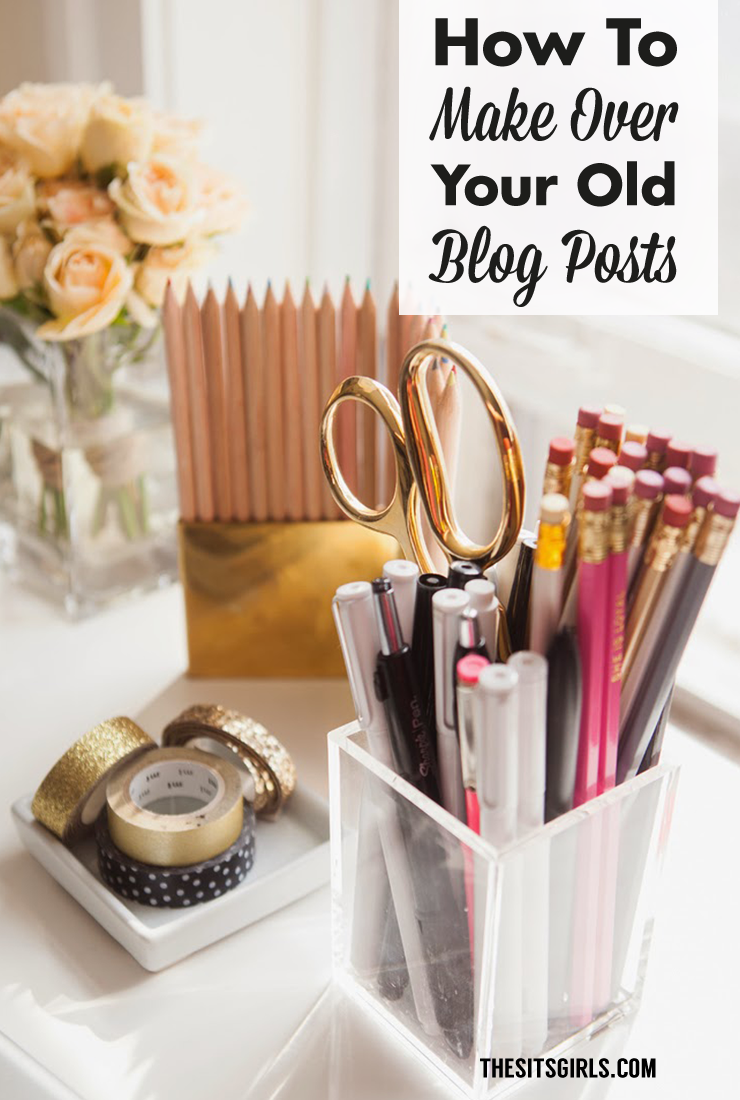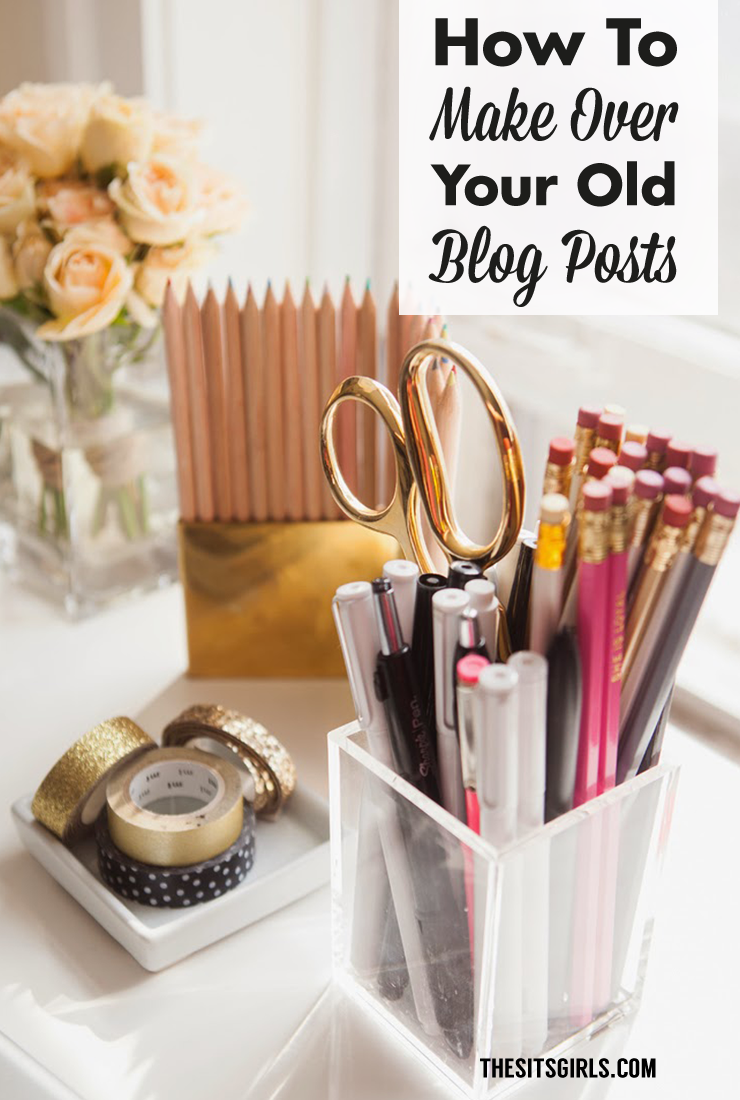 It's Time For A Blog Post Makeover
Most of us have posts from our beginner days that are lifeless and might not be so pretty. By changing a few things within the post, you could possibly see some traffic to these posts.
The Images
Do all of your posts include images?  I had a few from my beginner days that didn't. You want to draw people into your post and adding an image increases your chances greatly.
Are your images clear? When I started I didn't have the best camera and my images were grainy. Change your images if they're not clear. If you're unable to take your own images check out the many sites that offer stock images. If you're adding or changing images, don't forget to make images that are ideal sizes for social media.
The Text and Title
Do you have large paragraphs? Break up your large blocks of text with another paragraph, headings or images. People love to see bullet points and numbered lists so if you're able to add lists within your posts, go for it!
While you're changing up the text, now would be a great time to double check for spelling errors. Depending on the text you change within the post, you might need to change the post title. BUT I would only change the title if you have no traffic or social media (Pinterest) shares to it.
Affiliate Links
Add in affiliate links where you can. Remember to place them effectively without making your post look like spam or an ad.
SEO
When I started blogging, they didn't have SEO options. Or at least I don't think they did. Back then you would hope that the major search engines picked up your content or you paid for them to show it. Now there are many SEO plugins to help with this. Spruce up or add the elements (keywords, title, tags) of your SEO in your makeover posts.
Related Posts
Make sure you link to other posts on your blog that are relevant. Readers are on your site because they are interested in the topic within that post, so if you show them that you have more content related to that topic, you'll get more page views and exposure.  There are plugins to help you add related images to the bottom of your posts, but try adding links within the posts.  They're more likely to open a link within the post as they're reading.
Recycle Your Old Content
Now that you gave your old posts a makeover, now you need to get them seen.  Be sure to check out the ways you can recycle your old content here.
I hope you are inspired to go back and give some of your posts a makeover. You probably have some gems there that just need to be revised so that readers are intrigued to read your post.
What are some ways you give your old blog posts a makeover?