This post may contain affiliate links which may give us a commission at no additional cost to you. As an Amazon Associate we earn from qualifying purchases.
A blog series is a great idea for any blogger. Whether you've run many series in the past, or have just started thinking about one, this post is for you! Today we'll walk you through the whens, whys and hows of running a blog series.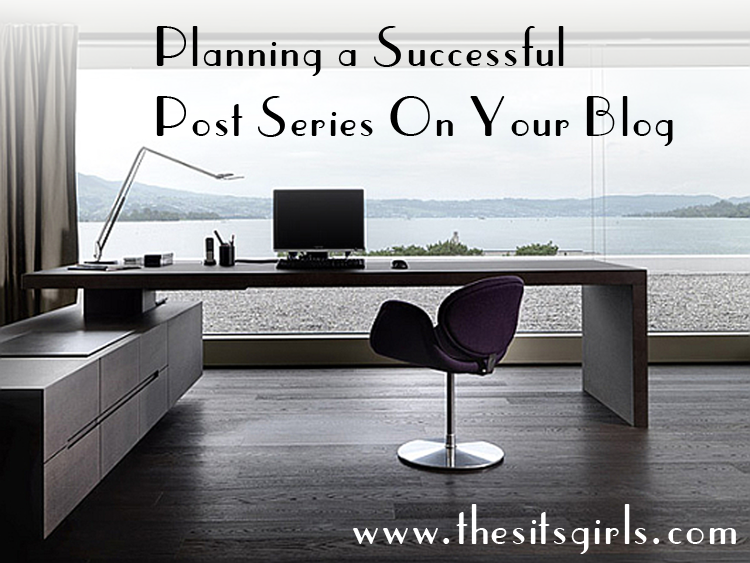 Why Run A Blog Series?
People have short attention spans. I hate to be the bearer of bad news, but most people don't hang on your (or my) every word. Most people scan or skim posts. Shorter posts are better for today's short-attention span readers.
Complex posts are hard to digest. There's nothing that scares a reader off than a too-long or too involved post. When you create a series, it's easier for people to manage.
To maximize your writing effort. Why spend hours writing a 2000-word tome, put it all in one post and then have to do it all again the next day? By stretching out posts into series, you're able to more easily fill your editorial calendar.
To grab the SEO benefit. Offering a series of related posts allows you to interlink the posts between them, which helps with your SEO!
To increase your return visitors. If you write a great opening post to a series, chances are people will come back for subsequent installments.
When You Should Consider Running A Blog Series
A post is too long to read at once. If your post pushes past 1000 words, it may need to go into 2 parts.
You have a group of related topics that don't fit well in one post. An example would be a series of tutorials on holiday crafts. The posts are related due to the holiday theme but would be much too involved for one post.
You're explaining a complex topic. This is particularly true when writing posts about blogging. A post about "how to gain more social media followers" is going to encompass multiple sub-topics like Facebook, Twitter, StumbleUpon and more. This is a perfect candidate for a series.
Your topic lends itself to installments or has natural breaks. Perhaps you're writing about a particularly dramatic period in your life. Instead of writing one long post, identify a "cliffhanger" or natural break moment at which to end the first post and start a second. This will entice readers to come back to read how the story ends.
How to Run a Blog Series
Start with a plan. Outline how many posts you anticipate creating from the original topic. Map out the content in each post and make sure you have enough content to fill the planned posts (or avoid having too much in each post!)
Keep each post to 500-650 words. Keep each post simple and succinct. If you're typically less wordy, add more images to give the post more "meat."
Introduce the series. Write a preview post the week prior to the series running. Step your readers through what the series is about and why they should read it.
Limit series to one week unless absolutely necessary. It's hard for people to follow a series of posts that start before a weekend and pick back up after the weekend. If you have to cross into a new week with your series due to length, a) examine whether you can actually have two separate series or b) make sure you explain to your readers that the series is extending into another week.
Don't start a series in the middle of the week. Unless the series is a weekly feature running on a scheduled weekday indefinitely, try to start your series on Monday or Tuesday.
Preview the next post . As you finish each post in your series, give your readers a snippet of what's to come. Example: "Now that we've finished talking about making the perfect Valentine's Day cake, come back tomorrow, when I'll share with you how to create a gorgeous Valentine's Day tablescape."
Review the last post. As you start a new post in the series, review what you just covered. Example: "Yesterday we talked about making a perfect Valentine's Day cake (include link to yesterday's post!). Today, I'll give you 4 easy steps to make a beautiful tablescape."
Interlink posts. Every time you have a chance to interlink posts within a series, do it! Also, if you've written other posts on this same, or related topics, include those in your posts as well. You can do this within the post content, or you can add an "additional resources" section at the end of the post. Example: "If you liked this Valentine's Day entertaining series, be sure to check out  my series last year on Easter brunches."
Consider experts/guest posters. If you want to do a series but don't have the expertise to cover each and every aspect, invite an expert to guest post for you on the topics you're shaky on. This will enhance your credibility to your readers.
Now you're ready to tackle a blog series and get the maximum impact. Good luck!
More Tips on How To Blog Better