This post may contain affiliate links which may give us a commission at no additional cost to you. As an Amazon Associate we earn from qualifying purchases.
A lot of bloggers start out on Blogger since it's free and pretty easy to get a blog up and running. However, there might come a time when you decide you want to make the move from Blogger to self-hosted WordPress. The thought of moving your blog from Blogger to WordPress is probably pretty intimidating and you might even think you need a professional to get the job done.
What you might not know is moving from Blogger to WordPress can be done without hiring a professional. Carefully following a few steps will have you up and running on WordPress in know time at all.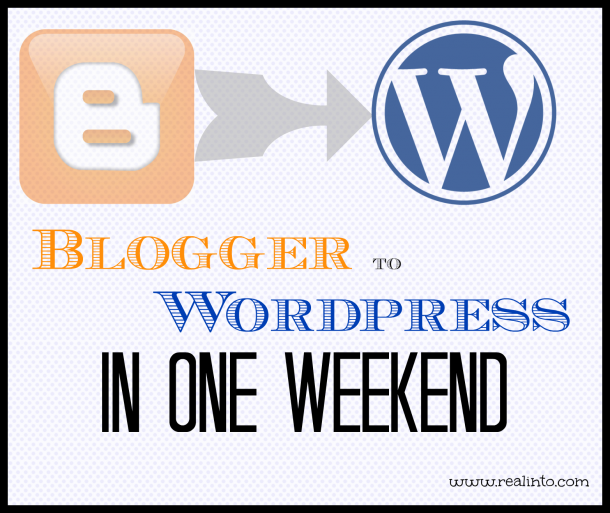 How to Move From Blogger to WordPress
In the blogging world, the people are represented by two separate yet equally important groups, Blogger blogs, who are controlled by Google, and the self-hosted WordPress bloggers, who break free from this control (kind-of). This is my story.
Switching to self-hosted WordPress from Blogger doesn't have to be a long process. These are the steps I took to move in one weekend!
Read the Full Post Here: Blogger to Self-Hosted WordPress In One Weekend