This post may contain affiliate links which may give us a commission at no additional cost to you. As an Amazon Associate we earn from qualifying purchases.
The ALS Ice Bucket Challenge has rocked the social media world for the last few weeks. If you look at it carefully, you can see why it went viral, and pick up some ideas for spreading your own content.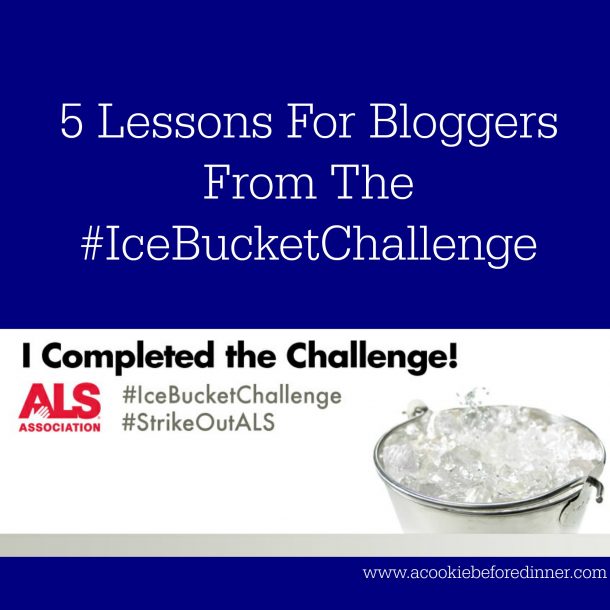 5 Lessons Bloggers Can Learn From The #IceBucketChallenge
For the last two weeks or so, the ALS Ice Bucket Challenge has been blowing up my Facebook feed. And unless you live in the land of zero social media, it likely has been in your feeds too. As a blogger, I'm always trying to stay one step ahead of technology and on the look out for the next biggest thing. The ALS Ice Bucket Challenge may have brought 1.3 million new donors to their cause, but it also gave me some very powerful reminders as it relates to the craft of blogging.
Read the Full Post Here: Five Lessons Bloggers Can Learn From The ALS Ice Bucket Challenge