This post may contain affiliate links which may give us a commission at no additional cost to you. As an Amazon Associate we earn from qualifying purchases.
What does it take to create a perfect blog post? A perfect post has to start with a good idea, good content, and images that draw your reader in- but for a perfect post, it doesn't stop there. This blogger shares some tips about formatting your blog so it's easy on your readers' eyes!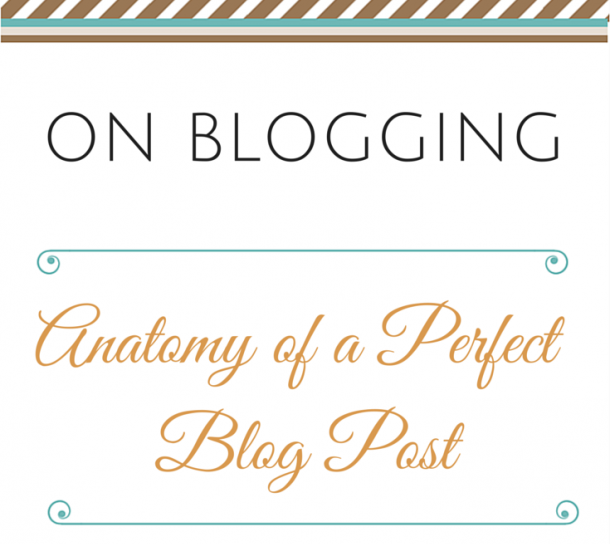 On Blogging | Anatomy of A Perfect Blog Post
There are so many elements of a blog post that are required in order to really gain exposure and ensure new eyes fall on your blog and your post. After content and images you still have to develop a strategy to keep readers coming in by making sure your posts are easy on the eyes. When I first started blogging I had no idea there was a preferred format to posts. Now, I finally got the method down and am excited to share it with all of you!
Read the full post here: On Blogging | Anatomy of A Perfect Blog Post