This post may contain affiliate links which may give us a commission at no additional cost to you. As an Amazon Associate we earn from qualifying purchases.
New to SITS? Welcome!! Go read this to get started.
Welcome to the weekly blogging tip and comment game!
You may have been looking forward to part three of the "Finding Your Blogging Tribe" series, but I need a pass this week. I'm buried under 15 inches of snow and there's a stomach virus working its way through my family. Good times, good times.
I didn't want to leave all you wonderful SITStahs without your weekly blogging tip, so I'm simply going to borrow from someone else. Michelle from Scribbit has a free ebook that offers some excellent blogging basics. Download and read it this weekend. I'll see you all next Saturday with more in the "blogging tribe" series.
Now, let's play a game! Here are the rules for the SITS Saturday Sharefest:
Leave a comment here with a link to one of your best blog posts (or just your main URL if you prefer).
After you leave your comment, visit the link of the person who commented BEFORE you.
Comment on their post and be sure to say "Happy SITS Saturday Sharefest" in your comment.
Now, go leave some comments! And please visit my blog, Mom, Reinvented.
We are coming to Baltimore! Join us.
Want to subscribe to SITS and get an email each time we post? Just click here.
And, as always, when you see this: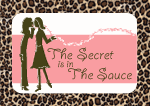 LEAVE A COMMENT.